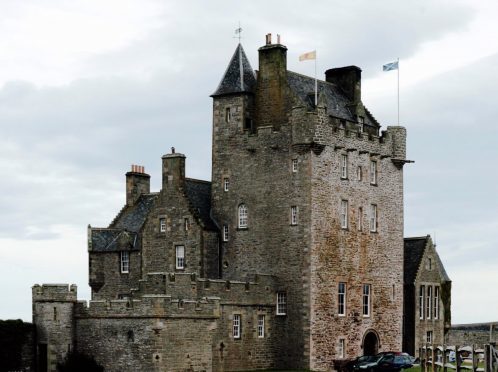 An Edinburgh man has appeared in court in Caithness accused of fire-raising in one of the Highland's most prestigious hotels.
Brendon McNamara appeared in the dock at Wick Sheriff Court to deny causing the blaze at Ackergill Tower almost exactly three years ago.
The 36-year-old pleaded not guilty when he appeared yesterday and will stand trial in the summer.
The indictment alleges that McNamara, of Bailie Terrace, did, while acting with another, wilfully set fire to a painting, a carpet and papers in a cellar at the castle, whereby the fire took hold and caused extensive damage.
McNamara will return to court for his trial before a jury on June 5.
The five-star Ackergill Tower, on the east coast of Caithness, has over the years played host to high-profile guests from the worlds of finance, politics and showbusiness.
In 1993, Phillip Schofield – the TV presenter who was just on the cusp of making the transition from children's presenter to the evening entertainment schedules – got married there at Ackergill to Stephanie Lowe.
He later named it as one of the places he would spend his dream 24 hours.
Ackergill Tower has been a retreat for celebrities such as Sir Richard Branson, Billy Connolly and Philip Schofield.
The A-listed castle has also played host to Hollywood veterans such as Jack Nicholson and Michael Douglas, as well as British celebrities Twiggy and Jeremy Irons.
Emergency services raced to the restored, 16th century keep, which stands in grounds near Wick, after the fire alarm sounded in the early hours of January 5, 2014, almost three years to the day of the alleged fire-raising. Two teams of firefighters took an hour to bring the blaze under control using, hose reels, breathing apparatus and thermal imaging.
A Scottish Fire and Rescue Service spokesman said at the time that the cellar had been completely destroyed and the rest of the tower had sustained smoke damage.
Fortunately, the hotel was closed, taking its customary two-week New Year break.