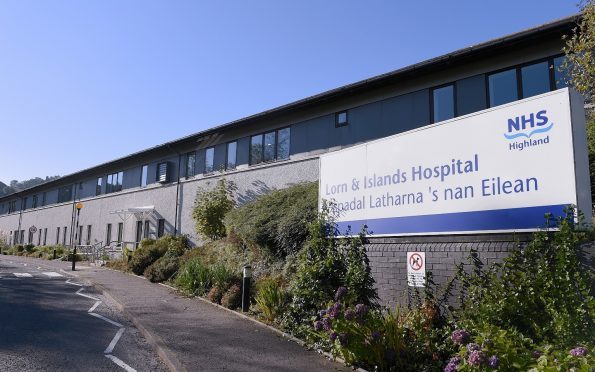 A strategic review which sparked fears over the future of Lorn and Islands Hospital in Oban is "planning for the future" to deal with the demands of an ageing population, according to one health boss.
A public meeting is taking place tonight to discuss the review, after Oban Community Council raised concerns that there could be plans to downgrade or even close the hospital.
Annie Macleod, NHS Highland locality manager for Oban, Lorn and Isles, said: "The Lorn and Islands is not and will not be closing. We do know that we have got a changing demographic in our population with older, more fragile people. We have also nationally got a recruitment challenge in primary care and secondary care. We are planning for the future so that we are clear what the issues are."
She added: "We will provide 24/7 emergency care. That is absolutely fundamental and really important for the people of Oban and surrounding area. We work closely with Scottish Ambulance Service, both ambulance provision and air provision, to make sure people in our locality get the emergency care they need."
Dr Richard Wilson, Clinical Lead for Primary Care, said that senior doctors and surgeons at Oban have an "overwhelming workload burden" and that when they do leave, the health board is "highly unlikely to find replacements for them".
He said: "The review is a proactive thing which will look at how we can make these positions in Oban more enticing for doctors to come and work here.
"I don't find the review a threat, I find it actually quite a positive development."
The health board has highlighted the expensive costs of locum doctors.
Dr Peter Thorpe, clinical lead for acute services, said: "Every hospital has increasing reliance on locum support over the last number of years across Scotland. Ours has been particularly acute because we deal with such small numbers.
"We have three surgeons and three physicians, the on call rota is onerous.
"If one is off for any reason or there is a vacancy, we really do have to support that post to keep a reasonable workload on the other doctors that are here.
"Locum support is very much more expensive than salaried doctors because of the way in which payments are made."
The public meeting takes place in the Corran Halls at 7pm tonight.
Dr Wilson added: "At the end of the review process we will all know where we stand, what this hospital is going to be doing and who is going to be doing it.
"The staff in this hospital are exceptional. Their dedication to their work has been exemplary."