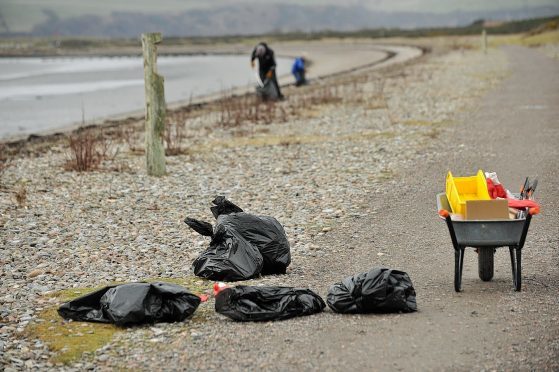 Wildlife, education and tourism will suffer if Highland Council opts to axe its ranger service.
That is the dire warning from the Scottish Countryside Rangers Association (SCRA).
The body has contacted Highland Council's convener and chief executive ahead of a budget meeting next month to try to persuade them to drop proposals to stop funding rangers.
It points out that the council's rangers have delivered well-respected services at the Highland's most popular sites for more than 40 years, as part of Scotland's internationally-admired network of rangers.
At its height, Highland Council had 30 ranger posts and this has already dwindled to 12 due to cuts.
Highland Council Rangers work at hotspots such as Glen Nevis, the Great Glen and West Highland Ways, as well as beaches along the newly-promoted NC500 route through Assynt, the north coast and Caithness.
John Mayhew, SCRA President, said: "Without rangers there would be no-one at these special places to welcome and advise visitors and provide interpretation.
"Many schools in the Highland Council area would not be able to call on the rangers' local knowledge and skills in leading groups of young people outdoors to complement the teachers' role in outdoor learning which is a requirement of the Curriculum for Excellence
"Rangers would no longer monitor wildlife as part of the council's biodiversity obligations, which is an important task. For example, it was the local ranger who spotted the invasive American signal crayfish at Ballachulish Quarry, preventing it becoming more widespread and expensive to eradicate."
Ramblers Scotland has also written to Highland Council to express its concern that stopping funding Rangers would have "significant negative impacts for Highland residents and visitors".
Highland Council has slashed £135million of its spending since 2011. Last month local authority chiefs revealed plans to axe a further £24million in the coming year, including more than 120 job losses in departments such as street cleaning, grass cutting, the employability team and ranger service.
A spokeswoman for Highland Council said: "Proposals for budget savings will be put to Highland Council on February 16. No decisions will be made until that time."