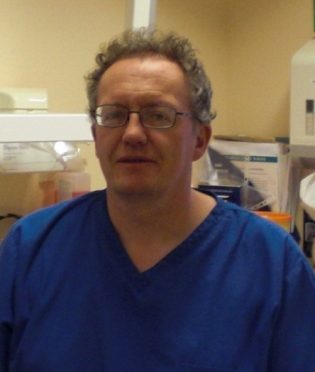 A Highland dentist will be travelling to Greece next month to provide emergency dental care to those staying in the area's refugee camps.
Malcolm Hamilton, senior dental officer based at Golspie Special Care Dental Unit, will be travelling as part of a group with Dentaid and will spend five days in northern Greece. Mr Hamilton said that in the past he had given money to support those helping in the refugee camps but felt that he wanted to do more.
He said: "I feel I have a particular skill set that will be useful and it gives me the opportunity to give my time and energy rather than finance.
"There are about 15,000 refugees spread across 12 different camps. One camp has a dental clinic store and then we will travel to the other camps where we will set up a mobile clinic.
"These are refugees from the war in Syria who are used to having good dentistry and now they have nothing. We'll be doing mainly extractions and where possible simple basic treatments such as pain relief and simple fillings."
Mr Hamilton added that the trip is self funded and he has already done some fundraising to cover the £500 it will cost for flights and accommodation.
He said: "I've been able to fund this trip but I've not ruled out going back. I'll have a better idea when I'm out there as I have heard some of it can be quite harrowing but if I do not go back any excess funding will be given to the charity Dentaid so they can continue their work."