More than a thousand huskies were seen pounding the Highlands at the weekend at the annual sled dog rally.
The lack of snow on the ground didn't stop the 250 "mushers" who used wheeled rigs to compete in the various races at Glenmore on Saturday and Sunday.
Organised by the Siberian Husky Club of Great Britain in partnership with Forestry Commission Scotland, this year marked the 34th anniversary of the event.
With eight adult classes and two children's classes the event featured "mushers" aged eight to 60 years and more than 1,000 dogs running in teams of two to eight.
Judy Wakker, one of the organisers and a "musher" herself, said: "We have had an absolutely fantastic weekend.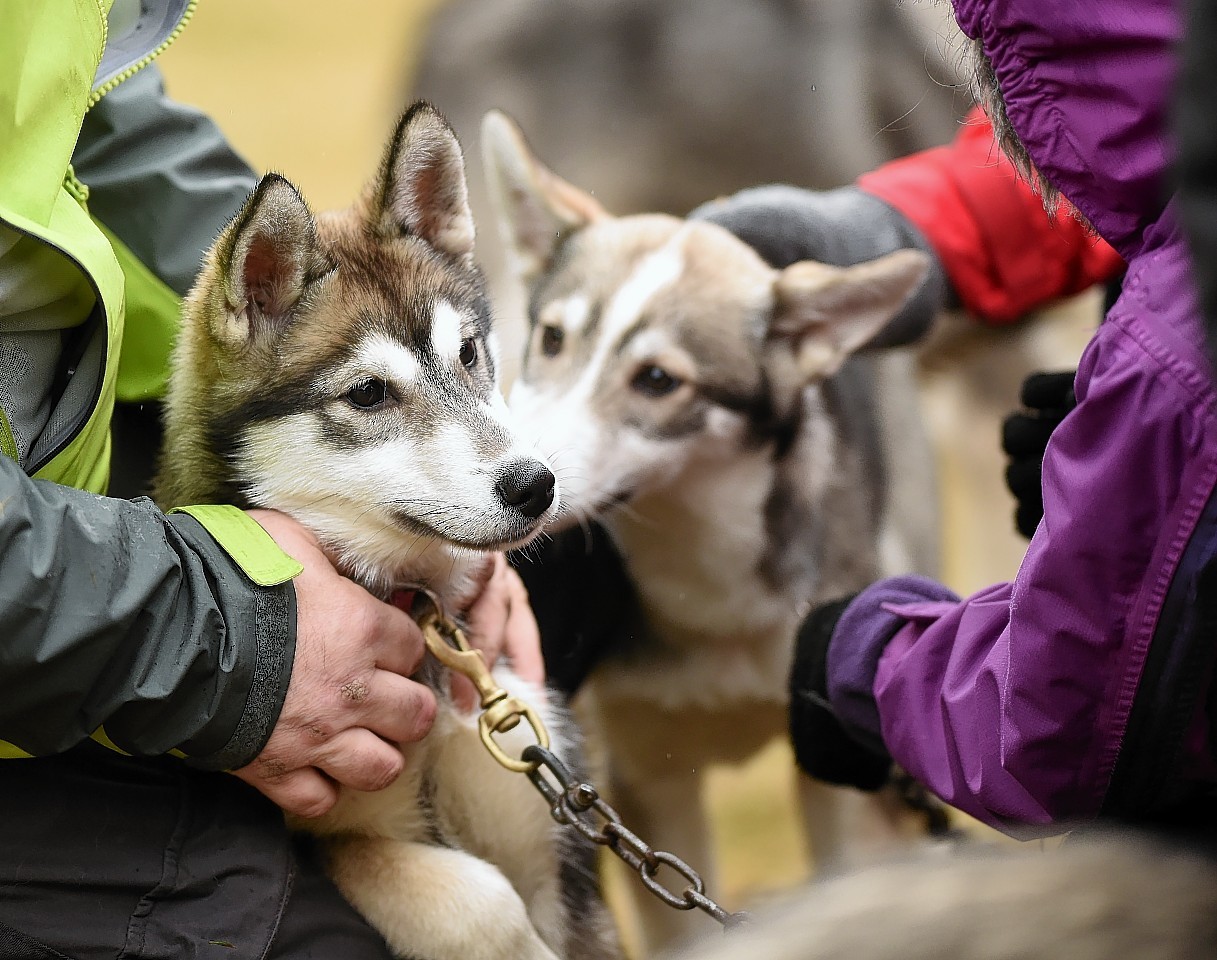 "On Saturday the course was dry in the morning and then the rain came. But it didn't matter, we had a lovely trail, everyone had a great day.
"On Sunday when we got up everything was covered in snow. Unfortunately there wasn't quite enough snow to sled. If it had come 24 hours earlier it could have been a good sled rally. But we had a fantastic time.
"Everything was covered in snow – the trail was beautiful. There were lots of spectators."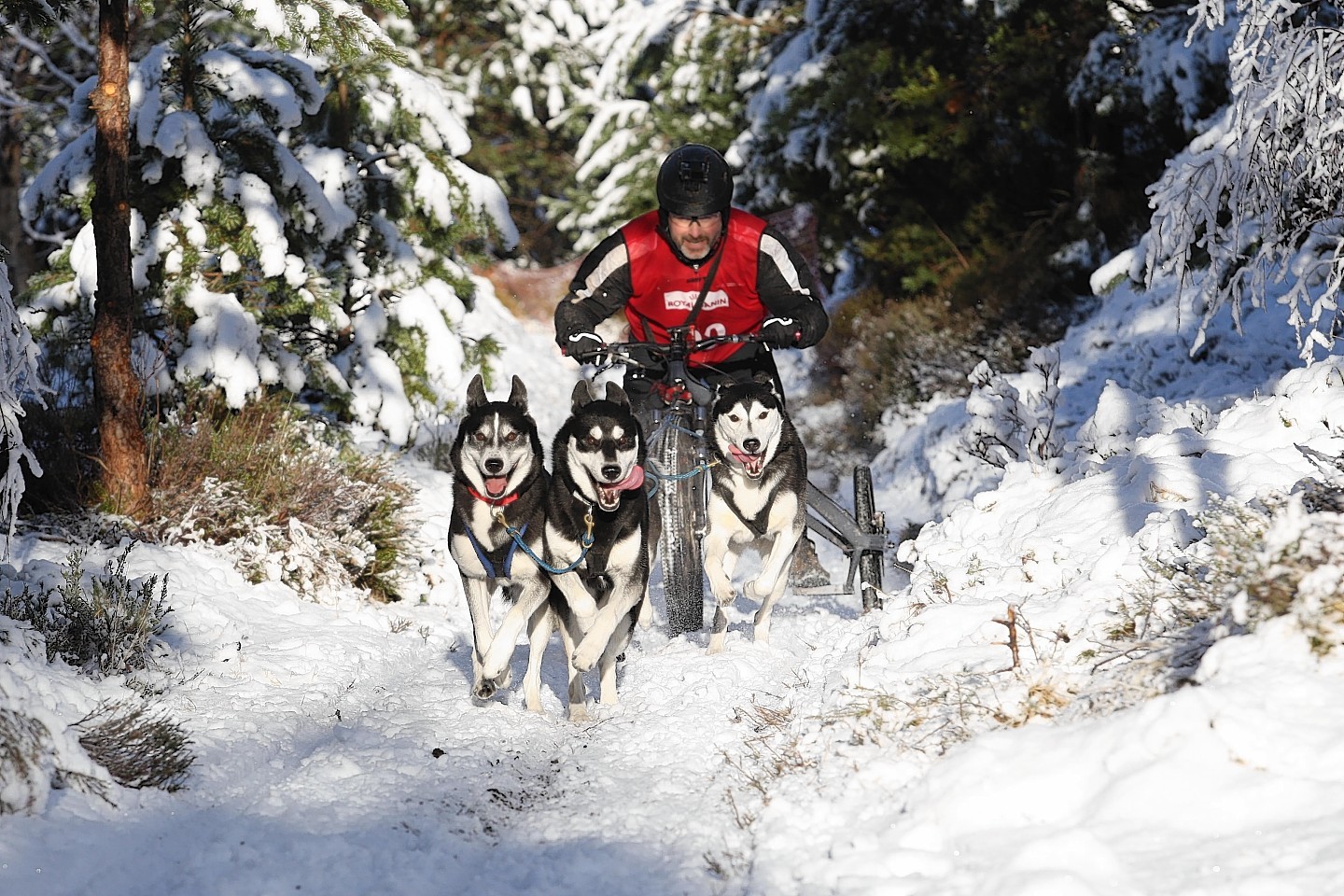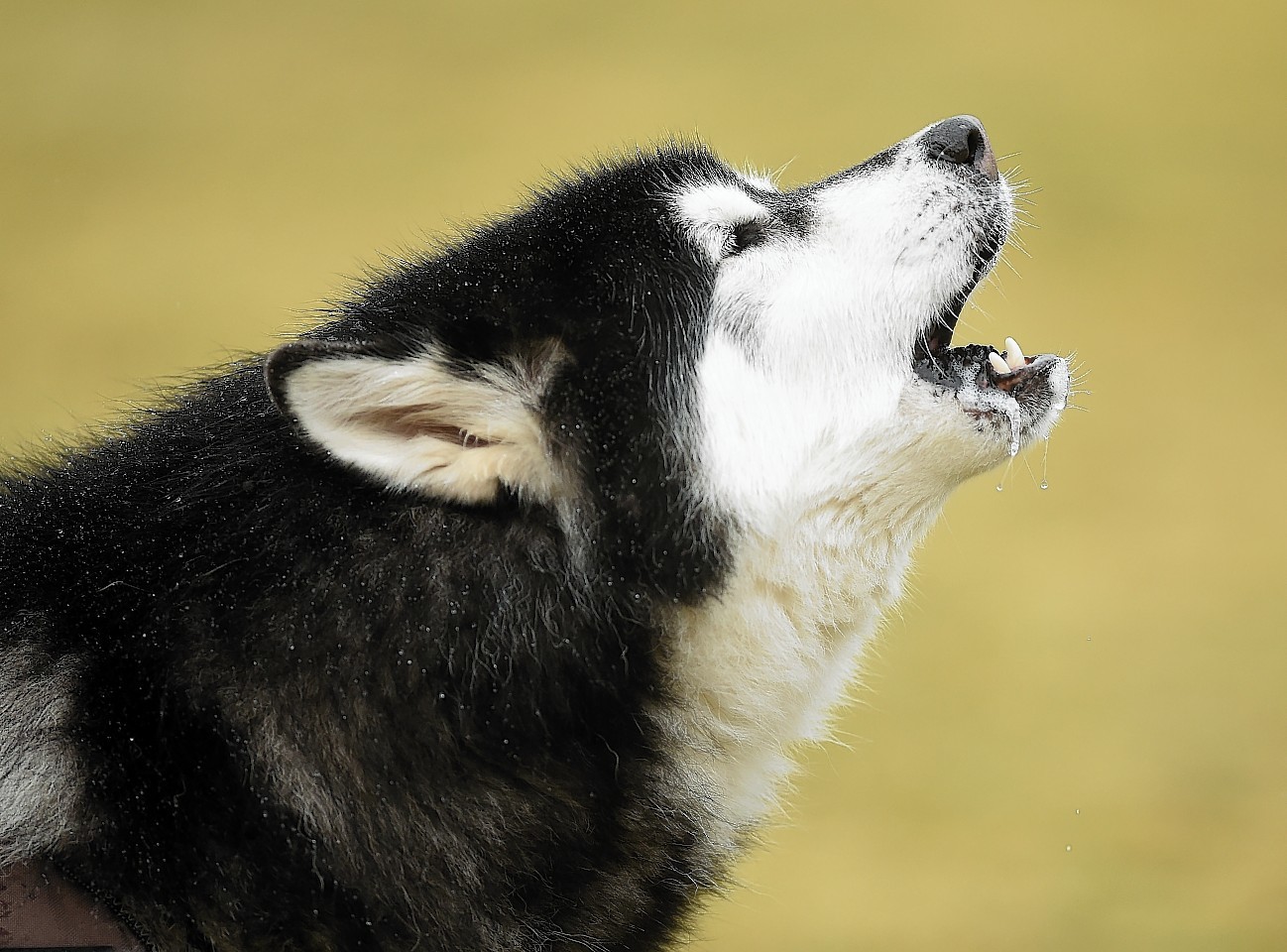 Around 120 teams competed in 10 classes.
Mrs Wakker said: "It is about taking part and the dogs doing what they love doing. They just love snow. All of the dogs were so happy.
"When they are running they are excited anyway but when there is snow on the ground they get so excited.
"It was great to see so many spectators with dogs. It was really good that people brought them to the race site but didn't take them on the trail, because that can put off some runners."
Huskies were racing on part of the Loch Morlich trail, on the south of the loch, and on sections of the Pine Knoll trail on courses from four to seven miles long.
Brian Duff, for Forest Enterprise Scotland, said: "It's great to welcome the huskies and their owners back to Glenmore for another year. It's a fantastic event that makes for a great day out for spectators and competitors.
"We have the sort of terrain and conditions that make for some good, exciting racing."