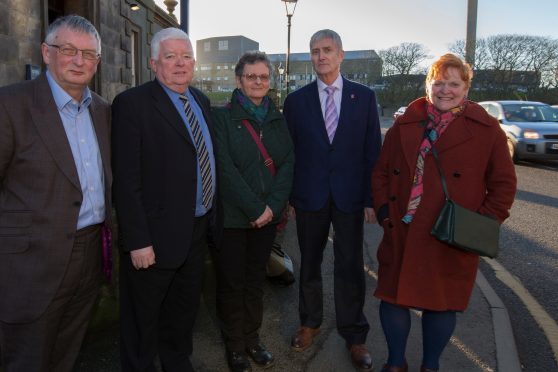 Calum Ross
The head of NHS Highland has said he is "disappointed" by council plans to slash funds for disabled people – and warned of "inevitable impacts" on care.
David Alston, the health board chairman, spoke out after the local authority's ruling administration unveiled plans that would effectively reduce adult social care support by more than £7million.
Highland Council officials have warned the move would have a "significant impact", including requiring a reduction in care packages for 90 people with learning and physical disabilities, and a review of all other support packages.
The authority's independent-led administration insists that difficult decisions are required to plug a £20million funding hole, and that the cut is "significantly reduced" from previous proposals.
The council provides funding to the NHS for adult social care, and although the cut would save the council £1.7million, in real terms it will leave the health board having to find £7.1million of savings, due to price inflation, apprenticeship levy, cost of care packages and increasing demand.
Mr Alston, who is a former council budget leader and is facing finding £100million of savings at NHS Highland over the next three years, urged the local authority to reconsider the move ahead of its budget next week.
He said: "I am disappointed in the proposal to reduce funding to NHS Highland for adult social care.
"While the Highland Council faces difficult decisions, as do NHS Highland. The reality is that their income – the net revenue budget – will increase in 2017/18 by more than £5million.
"In these circumstances it would be reasonable to expect, in the spirit of previous years' agreements, that adult social care would have been given the same priority as before and that funding would remain the same."
Mr Alston added: "Reduced funding to NHS Highland will have inevitable impacts on our whole integrated health and social care system which has successfully been in place for the last five years."
Council leader Margaret Davidson and budget leader Bill Fernie did not respond to the Press and Journal's request for comment last night.
On Thursday, Mr Fernie said: "We have looked carefully at all the savings and have done our best to reduce savings where we can to protect the most vulnerable people in our communities.
"We have significantly reduced the planned cut to adult services."