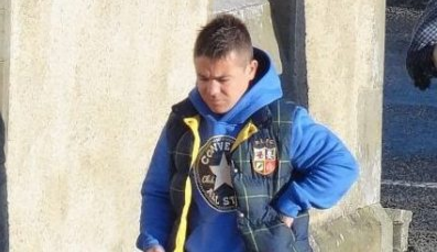 A court heard how an island man was badly hurt after he was engulfed in a "big ball of flames".
Iain Gillies – also known as John – was treated for serious injuries after an incident in Castlebay, Barra, in June 2014.
Mr Gillies, then 47, was flown off the island by ambulance plane for treatment in Glasgow.
John Christie, 30, of Castlebay, denies spraying a flammable substance on his head and body, then igniting the substance which burnt him to his severe injury and permanent disfigurement.
A jury trial at Lochmaddy Sheriff Court yesterday heard that 10% of Mr Gillies's body was burnt, including his scalp, arms, back, head and around his mouth.
"That is a lot. That is a tenth of your body" which would be "very, very painful," said forensic physician Dr Louise Scott.
Procurator fiscal Karen Smith referred to notes taken when Mr Gilles was taken to St Brendan's Hospital in Barra following a 999 call made at 2pm on the day.
She said it read: "Patient walked over to the house with burn marks, downed a bottle of whisky and we phoned an ambulance.
Thomas Barber, 31, from Carmarthen in Wales, was facing the same charge until his not guilty plea was accepted by Sheriff Chris Dickson on Monday, the jury heard.
Giving evidence yesterday Mr Barber told the fiscal he was frightened, "scared to move" and did not help Mr Gilles when he was on fire in Christie's living room.
The jury heard Christie and Mr Barber worked on the same Barra-owned shellfish boat, MFV Boy Darren, at the time.
Mr Barber often lived on board while the vessel was in port but this time he stayed at Christie's house.
Mr Gillies came over and "drank a bottle of whisky," he said.
He told the fiscal: "I was half asleep and the next thing I know I saw this big ball of flames."
He presumed it "must have been" Christie as "he had a lighter and a can of deodorant" and was next to Mr Gillies.
He added: "Mr Gillies stayed on the couch" but fell on the floor "after a while".
The fiscal asked: "What happened to the ball of flames?"
"It just went out," responded Mr Barber.
He added: "I was quite shocked and worried about what was going on."
He was "scared" to say anything to Christie.
Defence lawyer Neil Allan said: "Is it not the case you really have no idea at all what happened to cause Mr Gillies' injuries?"
Mr Barber said: "I know what happened."
The trial in front of Sheriff Chris Dickson continues.