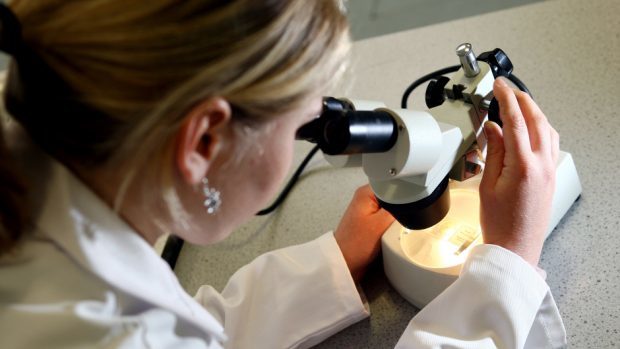 It is hoped a Scandinavian touch will better prepare the Highlands for a jobs boom.
Tried and tasted Norwegian education methods in the fields of science, engineering, maths and digital technology are being adopted with the creation of new learning centres in Caithness and Lochaber.
Students attending the facilities will be among the first in Scotland to benefit from the initiative.
The centres are being developed by the Science Skills Academy, led by development agency Highlands and Islands Enterprise (HIE) backed by £3million from the Inverness and Highland city region deal.
They will be modelled on Norwegian "Newton Rooms," working with schools and local employers to provide inspirational education in the most remote parts of Norway.
Skills Development Scotland, the University of the Highlands and Islands, Highland Council and power firm SSE are supporting the initiative.
A steering group met in Thurso yesterday to consider possible locations for a Caithness centre. A similar debate is planned for Fort William next week.
Economy Secretary Keith Brown, said: "These new facilities will address the shortage of skills related to science, technology, engineering and maths/digital to help us meet current and future needs of the STEM labour market."
Highland council's Caithness area leader Roger Saxon said: "This realises an ambition. Newton Rooms are well equipped science rooms and will encourage primary, high school and tertiary students to study these subjects."
His counterpart in Lochaber, Thomas Maclennan said: "This is great news for the local economy which will see a rapid manufacturing expansion over the next few years."
The first learning centre is expected to be in place by the end of the year.