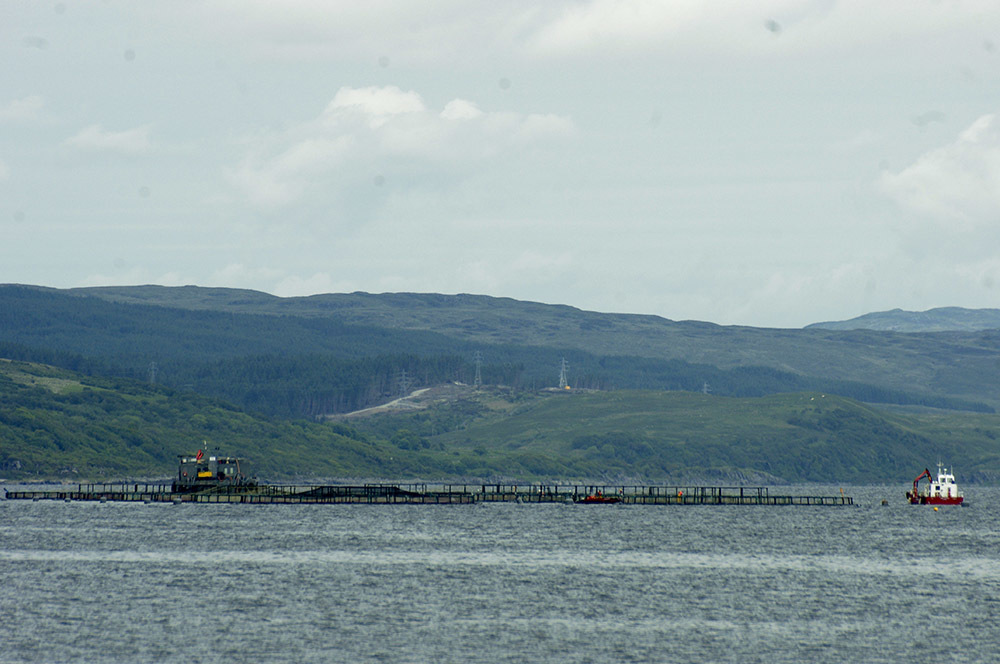 The Highlands enjoyed some good news yesterday in the shape of a planning bonanza with five major projects given the green light by the council in a single meeting.
The two biggest developments on their own will bring hundreds of jobs and millions of pounds in investment to the north.
Councillors yesterday paved the way for work to begin next month on a £83million fish food processing plant on Skye.
Permission was also given for prototype floating wind turbines near Dounreay – which will support a workforce of about 100 people at Nigg Energy Park in Ross-shire.
In the same meeting, members approved a housing development on the Black Isle, a golf driving range at Dornoch and a distillery in Ross-shire.
A north MSP said the investments are "fantastic news for those of us who call the Highlands home."
The Marine Harvest plant at Kyleakin is expected to create 55 jobs.
The plant will be built on the site of an old quarry and will generate pellets for feeding fish farm stock.
The company welcomed the council decision and announced it will now investigate the business case for a small fish meal and oil plant in Scotland.
Skye councillor Drew Millar said it was one of the "most significant" applications he had considered in 25 years.
He said: "I think it's a fantastic development.
"Of course it's a big development but where better to hide it than in a quarry?"
Councillor Biz Campbell, who represents the Kyle area on the opposite side of the Skye Bridge described it as "manna from heaven".
The plans were approved after a 10-3 vote in favour by the committee.
Committee chairwoman Isobel McCallum who said it should have been possible to deliver the plant in a less visually intrusive way.
Ben Hadfield of Marine Harvest Scotland said: "I'm delighted with the positive decision from the local authority and even more heartened by the overwhelming support we have had from the local community. We will do our utmost now to ensure that this large construction project is managed in a sensitive way."
The planning committee also gave their blessing to a proposed floating windfarm demonstrator off the Caithness coast.
The two 98ft turbines will sit on a 623ft by 328ft floating platform and has been developed by Dounreay Tri Ltd.
It will be fabricated at Nigg Energy Park, supporting up to 100 jobs at the site owned by Global Energy Group.
The development still needs final permission from Marine Scotland and the Scottish Government before work can start.
The project will also support seven service jobs at Scrabster Harbour.
Marcus Thor, project director for Dounreay Tri said, "We are delighted that the council has agreed with this project and hope that Marine Scotland and the Scottish Government can take a timely decision on it.
"This demonstration facility which will be built and operated in Scotland opens up the possibility for a significant increase in offshore wind generation and associated supply chain benefits in Scotland."
Caithness MSP Gail Ross said: "This is great news, the scheme offers the potential of around 107 jobs in my constituency, so to see it take a step further is very heartening."
Kate Forbes, MSP for Skye, Lochaber and Badenoch, said: "I've long said that I want to make the Highlands the place to live, work and do business and the huge amount of investment and economic activity in the Highlands in recent months shows that's exactly what the Highlands has become."