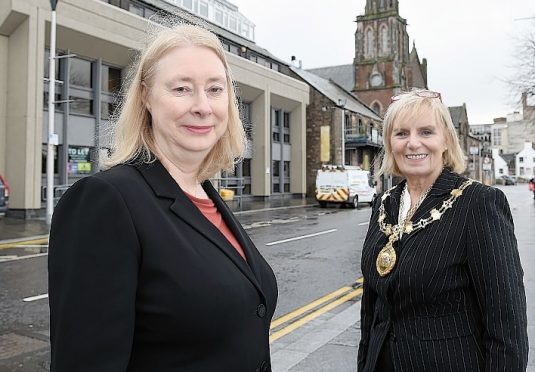 The company taking over Highland Council's IT contract from Fujitsu is confident of doing the job more cheaply with half the number of staff while retaining jobs in the region.
Wipro is close to completing the transition in time for its April 1 start date. It is moving Alness staff to Inverness as part of the process.
The firm confirmed that while it is an "outsourcing" specialist, its council-dedicated work would be handled locally.
It opened new offices at Moray House on the banks of the River Ness yesterday for 42 staff who will provide "desktop support." Others among its 68 staff will move from Nevis House to Kintail House or be school-based.
The council awarded the seven-year contract to Wipro last September in a £57.5million deal – £11million cheaper than the next best offer.
Fujitsu currently employs 140 people involved with Highland Council work, at offices in Inverness and Alness.
Under Wipro the Alness office will close and anyone it takes on will make the move to Inverness.
Wipro's Ashok Tripathy said: "Our belief in empowering public services and education has paved the way for this strategic engagement.
"The council and Wipro share a common vision of technology transformation to deliver robust IT services. We remain committed to investing in the region and emerging opportunities in this market."
Budget leader Bill Fernie said: "This contract will support and enable considerable business change and transition within the council as well as exciting developments such as computer tablets for pupils."
Depute chief executive Michelle Morris offered an assurance to councillors and others who had experienced recent email problems that the issues were associated with the switch of provider and would be ironed out imminently.
Inverness Provost Helen Carmichael said: "I'm delighted Wipro will be basing a significant number of staff in the city centre. This is really good news for Inverness and demonstrates a commitment by the council and by Wipro to invest in the Highlands."
Fujitsu reportedly generated £4.5million for the Highland economy during its tenure. The company declined to comment yesterday.