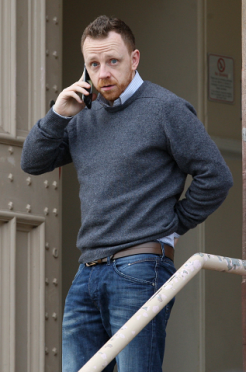 A Glasgow man is accused of dishonestly obtaining thousands of pounds from mostly elderly people as deposits for the installation of heating systems around the Highlands and Islands.
Stephen Hughes, of Haylynn Street, Glasgow is facing 80 charges at Inverness Sheriff Court with the offences alleged to have been committed between July, 2014 and June 2015 in places such as Orkney, the Highlands, Badenoch, Aberdeenshire and Moray.
Hughes denies all the charges and was due to go on trial next week.
But the case has been postponed as the 65 witnesses expected to be called had not been cited.
Fiscal depute Roderick Urquhart apologised to Sheriff Margaret Neilson for the error. He explained that he and defence solicitor advocate Michael Chapman had unsuccessfully attempted three times to meet up to discuss the case and see what evidence could be agreed.
He added that citation of the witnesses had been put on hold until after that meeting, but inadvertently had not been re-activated.
Mr Urquhart asked the Sheriff to set new dates and Hughes will now face a jury trial on September 4. A prior court hearing will be held on May 12 to establish the readiness for trial of both sides.
Hughes denies 24 charges of fraud; two of theft; 24 of engaging in a misleading action; 25 charges of misleading omissions committed by a company and five charges of conniving to make false claims that a product or trader had been approved by the Government.
The offences also include allegations that clients were not informed of their right to cancel and that the product qualified for a Government loan or grant.
The charges allege Hughes represented two companies, Free Energy Scotland and Celsius Energy Solutions.