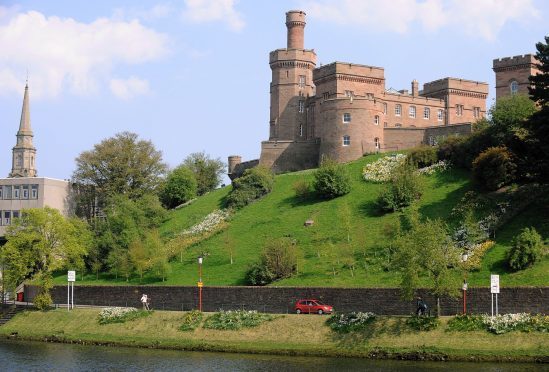 An Easter Ross man secretly planted a camera to film a woman undressing and showering in a Highland property, Inverness Sheriff Court was told yesterday.
Greg Spence, 51, of High Street, Invergordon, appeared before Sheriff Margaret Neilson and admitted a charge of voyeurism by operating a covert camera with the intention of recording a female in the act of undressing or taking a shower.
The offence is alleged to have taken place on April 19, 2016. The victim cannot be named for legal reasons.
Sentence was deferred until April 24 for a background report and Spence was immediately placed on the Sex Offender's Register.
The court was told the woman had gone for a shower and was drying her hair when she noticed a thin black cable running up a wall behind a picture.
Fiscal depute Roderick Urquhart said she removed the picture and saw a small hole in the wall "in which was a very small camera on which a green light was illuminated.
"Realising this was a spy camera she became upset and began crying."
Mr Urquhart added: "The spy hole gave a clear view into the bathroom, covering the sink, toilet and bath."
The court heard it was believed that the camera had been put in place that day.
Mr Urquhart said Spence was later challenged about the discovery. "However he claimed innocence, stating that he did not know anything about it."
The police were informed and officers subsequently found a number of USB sticks and recording devices, one of which was the camera with a 2gb micro SD card.
"On this, and also on a hard drive of a computer, experts found footage of a young woman being naked or in a state of undress showering and the like, obviously unaware of being filmed."
Defence solicitor Aileen Macinnes reserved any comment until sentencing.