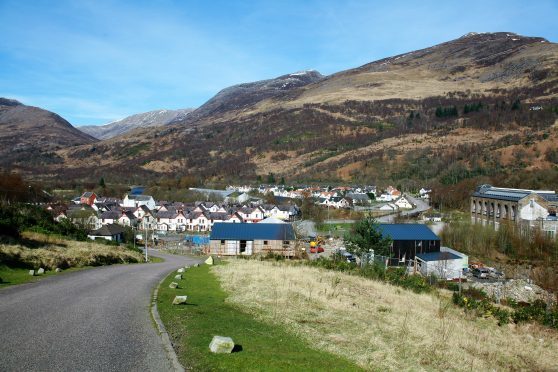 Refugees who fled the horror of war-torn Syria have arrived at their new homes in Lochaber.
Four families are settling into their accommodation in Kinlochleven – a far cry from the devastation in their homeland where hundreds of thousands have been killed and cities, towns and villages reduced to rubble.
Now their children are playing safely outside in the Spring sunshine and one has already enrolled at school in the village.
The refugees are the second group to be allocated homes in the Highlands – the first arrived in Alness last year.
Local councillor Andrew Baxter said: "The Syrians are beginning the settling-in process in the village. They have been shown around and are getting a lot of support.
"These people have been through traumatic situations and will need time to adjust and get used to their new surroundings.
"A few have been down at the village shop which is a good sign and one of the children has started at school."
A local resident added: "I think everything has gone well so far. The families seem to have settled in quickly and the houses seem to be well-equipped with everything they need.
"It is a new start for them all and the kids have been out playing which is nice to see."
Organisations and individuals in Lochaber have pulled together to make sure everything was in place for the families' arrival.
The Rotary Club agreed to provide £250 per family and to ring-fence another £250 each for further support to Re-Act Lochaber – part of the charity, Refugee Action Scotland.
Club President Paula Ross said "These families are fleeing from years of bombing, hunger, killing and war. Their children are traumatized and frightened. We readily welcome them to Kinlochleven and we had no hesitation in awarding this funding."
Voluntary Action Lochaber also recruited people keen to help and support the refugees as they start their new lives.
Highland Council has agreed to take up to 25-30 families in its area, over the period of the national re-settlement programme, subject to the confirmation of available housing.
The Home Office and Department for International Development are covering the cost of re-settling refugees across the UK.