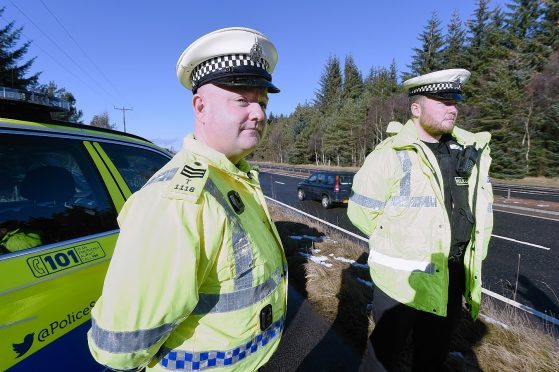 The north's busiest road has also long been known as its most notorious.
The A9 became infamous for the number of serious and fatal collisions – but increasingly that reputation is beginning to change.
The number of accidents has steadily begun to drop in recent years, particularly since the introduction of average speed cameras between Inverness and Dunblane.
Sergeant Chris Murray believes that the cameras have been a big help.
He said: "We've obviously got our priority routes with the A9 being one of them, we have to focus on that.
"I'd say the average speed cameras on the A9 have helped us dramatically in terms of reducing incidents of speeding and reducing collisions, especially fatal collisions.
"Road deaths continue to go down but we've still got a long way to go."
Despite the cameras, the A9 remains a heavily policed road, with marked and unmarked cars working to spot things the "yellow vultures" cannot.
Sgt Murray said: "We get less speeding on the A9 and less complaints of speeding but we still have a lot of work to do there.
"There's a lot of criminals use the road and the A9 is the main route north so we still have a lot to do there in terms of criminal activity."