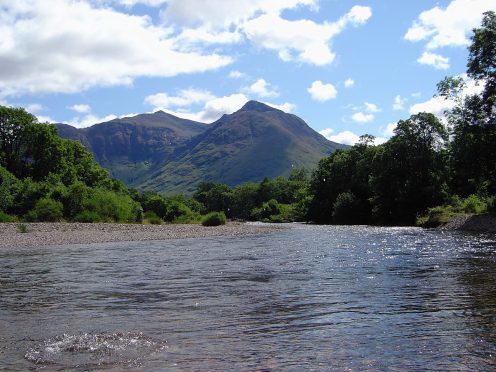 It is an event that comes with a death warning, but 100 runners are set to take on some of Scotland's toughest peaks in an extreme Highland challenge.
Billed as the UK's most prestigious mountain running event, Salomon Glen Coe Skyline 2017 has attracted a world class field including world number one Kilian Jornet.
The latter is a Spanish trail runner and ski-mountaineer who has won the Ultra-Trail du Mont-Blanc three times.
He has also triumphed in the Skyrunner World Series and holds the fastest known times for ascending and descending some of the world's highest mountains including the Matterhorn, Mont Blanc and Denali.
In 2014, he was named National Geographic adventurer of the year.
Salomon Glen Coe Skyline in the Highlands is renowned for its technical, exposed and rough terrain. Jornet is known for a daredevil approach to such exposed ridges.
Race competitors are warned ahead of September's Kinlochleven event that "the nature of the challenge is very severe and there is a risk of serious injury or death whilst participating."
The route features long and sustained sections of scrambling terrain roughly equivalent to "moderate standard rock climbing."
Mr Jornet said: "The technical ridges and the culture of mountain running really attracts me to run Glen Coe and I can't wait."
The route features an ascent of 3,350ft through Buachaille Etive Mor, Aonach Eagach Ridge and Bidean Nam Bian.
The event is one of only three extreme-rated Skyrunner World Series races globally.
Last year's champion Jonathon Albon and Lochaber GP and British fellrunning champion Finlay Wild will be among the entrants.
The women's race has also attracted the best – with Emelie Forsberg, winner of the inaugural event in 2015, returning. She will have to beat 2016 winner Jasmin Paris to regain her crown.
Ms Forsberg added: "I'm happy to go back to Glen Coe as it was one of the coolest races I've ever done and in a very beautiful area of the world and with a superb organisation."
Race director Shane Ohly said: "The Salomon Glen Coe Skyline has been redefining the boundaries of what many thought was possible from a mountain running event."