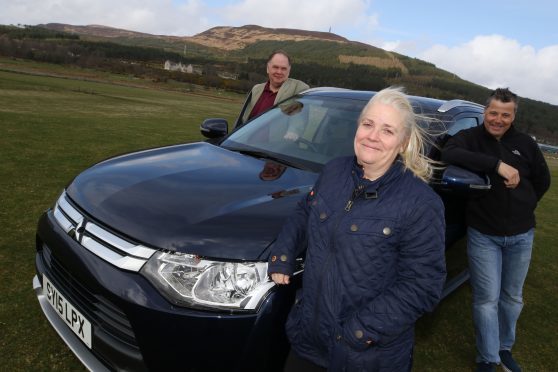 A Sutherland charity will drive local residents to the top of a steep hill above their village so they can enjoy views which they have been unable to see for years.
A convoy of six 4×4 vehicles will take 57 locals – many of whom are older and too frail to walk – up the track to the top of Ben Bhraggie at Golspie next weekend.
The event has been organised by a recently formed community action group Go Golspie, whose volunteers have publicised it on posters in the village and online, and engaged with older residents in the local Seaforth House care home.
Group chairman John Murray said: "This is for people in Golspie who have never been up there (Ben Bhraggie) for years, or have never been able to go up it at all. We will take them up and give them a cup of tea and refreshments while they get the view. We are going to film it all with drones.
"We've got older folk as well as young people who are physically restricted. It's not just senior citizens.
"It's been well received and a lot of older people are absolutely delighted because there was the possibility that they would never be able to go up the Ben ever again, but now they can."
Go Golspie aims to work with other local community groups to stimulate economic growth and community action in Golspie to overcome key challenges facing the people living there.
Among the issues raised by residents and businesses following a consultation are the lack of employment opportunities and evening public transport services, poor mobile phone connectivity and a lack of activities and clubs for young people who are not interested in sport.
But Mr Murray hopes to capitalise on potential opportunities outlined in a community development plan, commissioned by Go Golspie and produced by social enterprise An Roth Associates.
The Land Rover convoy will take place from about 10am on Saturday, April 15 and is expected to last until about mid-afternoon.