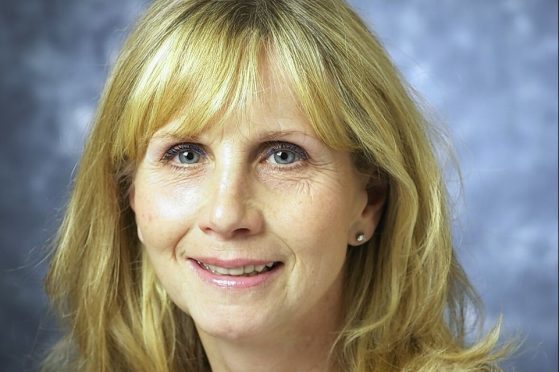 Police are considering a complaint that a Highland Council election candidate adopted a new surname to feature more prominently on ballot papers.
Glynis Sinclair, one of two SNP candidates contesting Culloden and Ardersier ward, has added her husband's first name to her surname, to become "Glynis Campbell-Sinclair".
By doing so, she has climbed from seventh to second on the voting form, which is ranked in alphabetical order by surnames.
Last night, Mrs Sinclair told the Press and Journal she was "disappointed" that the complaint had been lodged and that she had received a letter from the procurator fiscal's office giving her the all-clear.
She added that she had changed her name by deed poll in February for family reasons, not for any electoral gain.
A total of eight candidates are fighting for three seats in the ward.
Police have confirmed that a complaint was lodged about the name change.
The force said it was awaiting guidance from the procurator fiscal on what is considered a grey area in election rules.
A spokeswoman for the council said she was unable to comment on the issue.
A spokeswoman for the independent Electoral Commission, which oversees elections, said: "There is relatively new law governing commonly used names and no existing case law on it.
"The returning officer has no powers to intervene. They have to accept the information provided to them by candidates on their nomination papers. The onus is on the candidate to provide accurate information."
Mrs Sinclair, a former deputy Inverness Provost, previously sat as a Liberal Democrat councillor and as an independent.
The full list of candidates in the ward is – Roddy Balfour (Ind), Glynis Campbell-Sinclair (SNP), Raine Cullen (Con), Thomas Lamont (Ind), Donnie Macleod (Green), Pauline Munro (SNP), Trish Robertson (LD) and Matt Wakeling (Lab).
Legislation governing political parties' use of alternative names was tightened in the wake of the SNP rebranding itself "Alex Salmond for First Minister" to top the ballot paper at the 2007 Holyrood election.
The new rule meant that at Scottish parliamentary elections a party's title must feature first but can be followed by a description.
In the Cromarty Firth ward, Highland SNP group leader Maxine Smith was asked by council officials to withdraw her election leaflet. The complaint concerned a claim that a new £35million Alness Academy had been "paid for by SNP Scottish Government".
A council spokeswoman said: "A complaint was received regarding a leaflet which did not comply with council guidance. The candidate apologised and agreed to take the necessary steps."
She added: "Although discussions about costings for Alness Academy have not yet concluded we understand the likely amount of Scottish Government contribution is £15million with the remainder – probably around £20million – coming from the council."