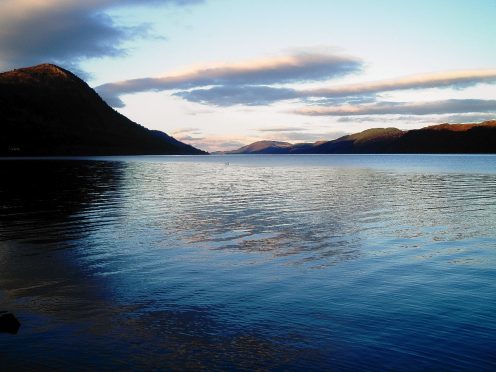 A Loch Ness tourism operator has gone head-to-head with independence supporters with an online rant about nationalism.
Holiday-let business owner Andy Holt enraged nationalists after attacking what he described as "divisive" SNP policy on his own website.
Loch Ness Holiday rents luxury apartments on the shores of the loch.
His criticism triggered a flood of responses vowing to boycott his business.
Mr Holt has also condemned the party's policies on social media sites, referring to "SNP fanatics" and "obnoxious nationalists".
Mr Holt and his wife Rosemary have since been trolled online amid claims of "rampant" political posting.
Their company website features a blog entitled "SNP failures."
Mr Holt wrote: "Wake up for Heaven's sake and see the nationalist government for what it is. Look at all the SNP failures.
"Look objectively at what they're doing and ask at every turn why they're doing it and you'll soon see they have a single idealistic independence agenda regardless of the consequences to the ordinary people of Scotland.
"Be vocal and, whenever you can, tell the SNP politicians sitting in Westminster to stop being antagonistic, divisive and start working on our behalf alongside the rest of our elected politicians."
The couple retweeted a poll which asked "which is the most obnoxious nationalist?"
It featured four options – Nicola Sturgeon, former UKIP leader Nigel Farage, French right-wing politician Marine le Pen and Sinn Fein president Gerry Adams.
Hundreds of social media users have responded criticising the company.
Christopher Donohue posted: "I feel a boycott a'coming."
Pat McClay said: "You've opened my eyes. I definitely won't be recommending you to any of my English friends coming visiting this summer."
Laura H wrote: "That's your company off my list for next year's holiday up that way."
Speaking last night, Mr Holt said: "It's a sad situation when nationalists behave like this whenever someone speaks out."
Feedback to his comments spread beyond holidaymakers, with a satirical "Angry Alex Salmond" social network account stating that "other Loch Ness accommodations are available".