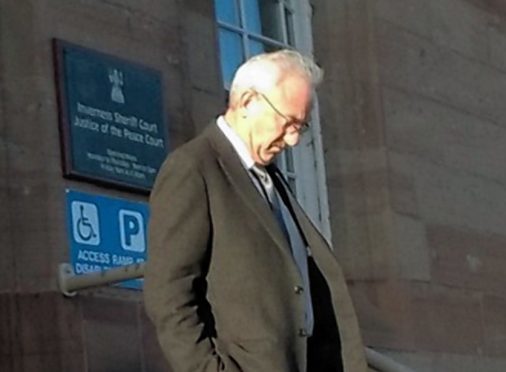 A Highland social worker has been struck off the professional register for sexually assaulting a woman during a visit to her home.
David Macrae, of Tain, admitted that he told the victim he wondered how her bra could hold up her breasts, before lifting up her clothing and pulling down her underwear.
A report by the profession's regulator, the Scottish Social Services Council, stated that the behaviour was "entirely unacceptable" and "extremely serious."
The report added: "It was significant abuse of the trust and confidence held in you as a social service worker, not only by (a person known to you), but the public as a whole. This behaviour directly caused harm to, or placed a vulnerable person at risk of significant emotional harm.
"As a social service worker, you have a responsibility for setting examples and being a role model for acceptable behaviour. Your behaviour on this occasion falls very far below the standards of character and conduct necessary for you to practise your job safely and effectively and is fundamentally incompatible with that expected of someone registered with the SSSC."
Macrae was spared a criminal conviction in January last year as a doctor's letter issued two weeks before the offence stated he was suffering from "acute bereavement reaction" following his mother's death.
He was given an absolute discharge.
Inverness Sheriff Court also heard that Macrae has also signed off work as a result.
The court heard that Macrae, of Hartmount, Tain, visited the woman on June 15 last year.
Fiscal depute Michell Molley said that the victim, who is in her 20s, made a cup of tea for both of them and noticed that he was staring at her breasts prior to the incident.
The SSSC report added that, although Macrae's behaviour appeared to be isolated, it was "very serious."
It also said that Macrae "offered no insight, regret, or apology to the SSSC" for his actions or behaviour, and that there was a "significant emotional impact" on the victim.
The removal order came into force on May 6.
Yesterday Macrae was unavailable for comment.