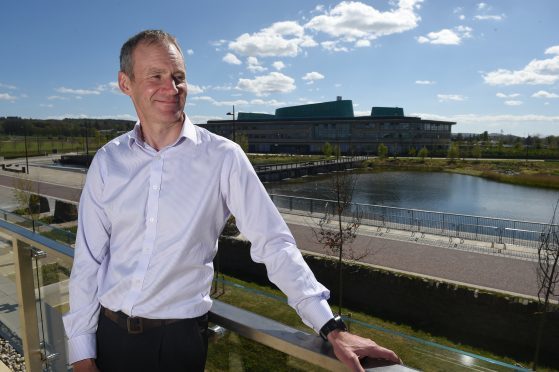 The first branch of a new science schools programme aimed at boosting employability in the Highlands is expected to be up and running by the end of the year.
The Science Skills Academy will introduce a Norwegian model of teaching science and engineering skills to young pupils across the north.
The project is one of the first to be delivered by the Inverness City Region Deal and will be rolled out over the coming years to other parts of the north.
It is being delivered by Highlands and Islands Enterprise (HIE), who are now in process of finding a project manager to help deliver the academy.
Project director Andrew Johnston, a former biology teacher, said he would have "bitten the arm off" anyone offering such a system when he was working in classrooms.
He said: "The first areas we are looking at is in Caithness and Lochaber and then we'll continue to roll it out from there."
The project will take the form of "Newton Rooms" being established across the Highlands for the teaching of science, mathematics, digital technology and engineering subjects.
The system is based on a long-established method used in Norway, which introduces the subjects to more remote parts of the country.
HIE are working with various agencies such as Highland Council and Skills Development Scotland as well as local and national businesses, with energy firm SSE involved.
Mr Johnston said: "A lot of what is on offer at the moment centres around Inverness and the Inner Moray Firth.
"This allows us to develop in some of the more remote parts of the Highlands and make it more accessible."
He added: "It will be targeted at pupils between P6 and S2 because that's the age where they decide whether or not they will engage with STEM subjects."
The academy project will be based around practical activity and will based around topics of interest to the Highland economy, such as renewable energy, health sciences and aqua-culture.
Mr Johnston said he expects the first Newton Room to be available later this year, with two more launched in each both 2018 and 2019.
The project is being supported by £3million from the city region deal.