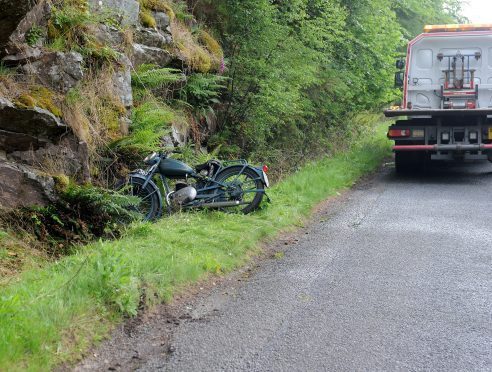 A pensioner killed in a motorcycle crash near Loch Ness has been named by police.
Anthony Woods, 71, of Aldringham, Suffolk, was travelling on the B852 between Dores and Inverfarigaig at the time of the incident.
It is understood Mr Woods, who was driving a Francis Barnett bike at the time of the crash, was taking part in a classic motorcycle rally in the area.
The road was closed for several hours to allow an investigation to be carried out, following the accident, which took place shortly before 12.40pm.
Speaking last night, a spokesman for Police Scotland said: "I can confirm that a 71-year-old man has died following a one-vehicle collision on the B852 between Dores and Inverfarigaig, near Loch Ness.
"Police were informed of the collision, which involved a motorcycle, shortly before 12.40pm and attended along with other emergency services.
"The next of kin of the man who died have been informed and further details will be released in due course."
Officers are appealing for anyone who witnessed the collision to contact police on 101.