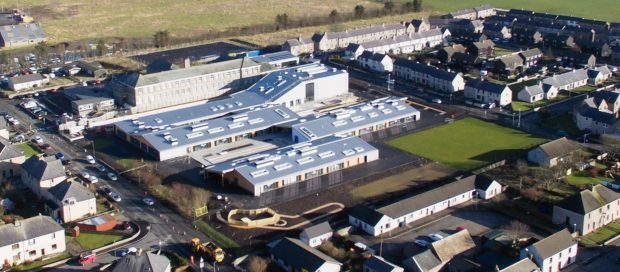 Highland Council was facing calls for an urgent investigation last night after a water pipe burst at a £15million primary school for a second time.
More than 400 pupils were affected after Noss Primary School and Nursery in Wick closed yesterday due to a pipe problem which emerged on Tuesday evening.
Councillors were told yesterday that the quick action of staff minimised the damage to the school, and that inspections and repairs were being carried out.
It was the second time a water pipe has burst at the school, with "significant water damage" having been caused in May last year, just weeks after it opened.
Local MSP Gail Ross said she had contacted Highland Council to demand answers and to ask for an investigation.
The Caithness, Sutherland and Ross representative said: "I am concerned by this development and have contacted the Highland Council demanding an urgent investigation into the plumbing system and problems rectified.
"For a bust pipe to happen so soon after the last time is unacceptable and questions do need to be answered regarding the safety of the pipes."
The 14-classroom primary, which opened in April last year after a series of delays, replaced two local schools – North primary, which had 161 pupils, and Hillhead primary, which had a school roll of 148.
The project was delivered by Aberdeen-based partnership hub North Scotland on behalf of Highland Council, with construction work being carried out by Morrison Construction.
The latest problem at the school was discussed by councillors at a committee meeting in Inverness yesterday.
A local authority spokeswoman said: "Members were informed at the people committee today that due to the quick action of the staff and head teacher of Noss Primary the damage caused by a burst water pipe last evening was kept to a minimum.
"The council is currently carrying out inspections and will make all necessary repairs and recover costs where possible."
It is understood that a school trip the pupils were due to go on has been cancelled as a result of the issue.
Last year's problem had been caused by "a significant failure of a hot water connection to the heating system located in the ceiling of the east wing resulting in significant water damage, and no heating".