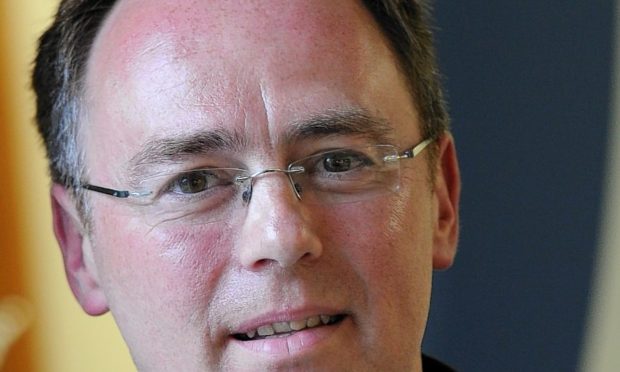 Concerns about losing donated blood in transit have led to the cancellation of volunteer sessions in Stornoway.
The Scottish National Blood Transfusion Service (SNBTS) confirmed it has ended the service, citing concerns about transport delays and unpredictable weather.
Donated blood needs to be returned to a central processing centre within 22 hours of being given under temperature controlled conditions.
Blood which can't be returned has to be discarded.
The transfusion service also said that demand for donated blood had dropped by more than 20% in the last six years because of improvements in their process.
Western Isles MSP Alasdair Allan plans to meet with senior staff at the service to discuss the issue and the potential for its reintroduction.
He said: "I know many people in the islands will be disappointed they will no longer have the opportunity to donate blood on a regular basis.
"The sessions in Stornoway were very well attended, which is a fantastic testament to the sense of community and citizenship we have here in the Isles. Many people will have had a friend or family member who will have needed donated blood at one point; many more will just have wanted to help others.
"However, we have to appreciate that patient safety comes first and that SNBTS have to meet their 22-hour time limit for donations. It seems that the difficulty they have had in meeting this time limit, coupled with a 20% reduction in demand for blood, has led to their decision to discontinue the Stornoway collections."
The cancellation of the donation services does not impact on blood supplies being delivered to the islands, as processed blood is not subject to the same time restrictions and can be transported by air.
Moira Carter, the service's associate director of donor services, said that island donors are being written to about the change in circumstance.
She said: "The main priority of SNBTS is to make the best use of our donors' gifts and that NHSScotland values every drop.
"All donations must be returned to our processing centre under strict temperature controlled conditions within 22 hours of the first donation of the day.
"When the distances are long and logistics complex, there is increased likelihood that donations collected will not arrive in time, due to transport delays and unpredictable weather conditions, and will therefore have to be discarded.
"Therefore, because of the risk of losing donations for these reasons, we made the difficult decision not to plan any further collection sessions on Stornoway."