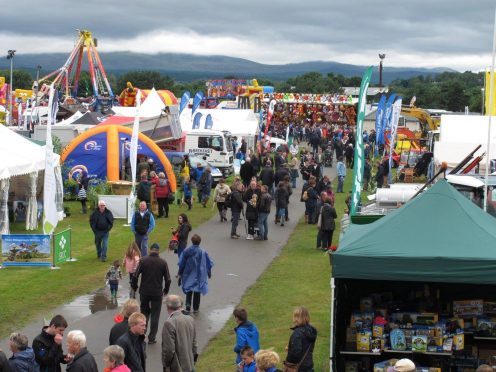 Police have warned Highland drivers to prepare for "extremely busy" roads next week as the area hosts the Black Isle Show and Belladrum festival.
The Black Isle Show is being held at Muir of Ord on Wednesday and Thursday, while the Belladrum Tartan Heart music festival runs from Thursday to Sunday.
Police said that Thursday in particular would be busy on local roads and backed advice urging people to arrive early for the events.
Car parks and campsites at Belladrum are open from 8am on Thursday morning.
Event Commander Chief Inspector Bob Mackay said: "We are pleased to be supporting these events as they return for another year.
"Our local officers will be in attendance at Belladrum Tartan Heart Festival and the Black Isle Show and I would encourage people to approach them with any concerns they may have or if you need assistance.
"Anyone who sees anything suspicious should report this to police."
Divisional Road Policing Inspector Gus Stewart added: "For those attending the events, we would encourage leaving plenty of time for your journey and follow the travel advice provided by organisers.
"I would also like to take this opportunity to remind drivers of the drink-drive rules and to be aware of how much you drink the night before you plan to leave, as you could still be over the drink-drive limit in the morning."
Rod MacKenzie from the Black Isle Show said: "Black Isle Farmers' Society is grateful for the help and support we have received from Police Scotland and other agencies in the planning process which lead up to two major events which are of high profile and of huge economic importance to the Highlands."
Joe Gibb from Belladrum said: "As in previous years, we have worked closely with Police Scotland and the Black Isle Show on a joint traffic plan.
"Our thanks go to both organisations for their help and co-operation and we ask our patrons to arrive early to beat the queues."