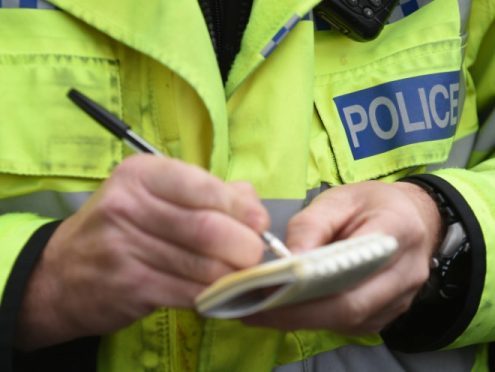 A police officer was bitten on the arm after a man was refused his jacket before being transported from Kyle of Lochalsh to cells in Inverness.
Yesterday at Inverness Sheriff Court, 32-year-old James Joyce was jailed for 15 months by Sheriff Gordon Fleetwood.
The sentence was backdated to April 3 when Joyce, who has a partner in Kyle and also has Fife connections, was remanded in custody.
He admitted assaulting PC Jani Kari-Koskinen by biting him on the arm on March 31.
He also pleaded guilty to behaving in an abusive manner towards two police officers, spitting at them, shouting and swearing and uttering threats.
Fiscal depute Michelle Molley told the court that Joyce issued "vile threats" to both officers and their families and said: "I will do my time but you will always be looking over your shoulder."
The court heard that Joyce had been at a house at Plock Road when police arived, and that his request for the jacket had been refused because it had tie cords on it.
His solicitor, Brian Allison, said: "His view was that the police were being difficult and heavy-handed with him and matters escalated."
Ms Molley said Joyce was thrashing about with his legs kicking out before he bit the constable.
"A single-handed open palm strike to the face was administered by a police sergeant which caused Joyce to break his bite on the constable's arm.
"He was then effectively restrained by means of leg restraints and a spit hood. Throughout this time he made vile threats of violence towards the officers and threatened to assault them and their families while off-duty."
She added that his conduct continued during the two-hour journey to Inverness and when he was being booked into custody.