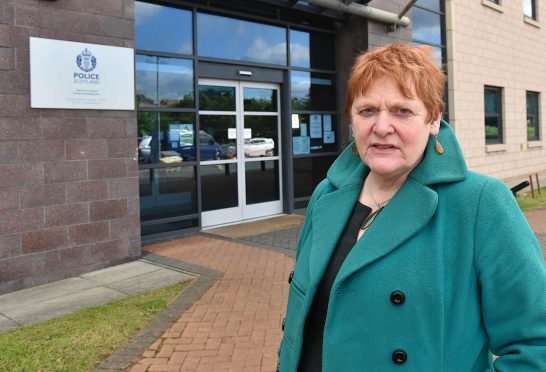 Highland Council chiefs appear to have failed in a fresh attempt to influence controversial police reforms.
Leader, Margaret Davidson, emerged from talks with Assistant Chief Constable John Hawkins yesterday saying she was "extremely disappointed" about a broken promise about jobs being created as part of the Inverness shake-up.
The respective council and police delegations each described the meeting at council HQ as constructive.
But it failed to clear the air amid lingering concerns among Highland politicians about the potential long term impact of switching the force's north control room to Dundee and sharing venues for a new National Database Enquiry Unit (NDEU) between Inverness and Govan.
The Scottish Police Authority is due to confirm its full plans next month.
Councillor Davidson said: "We've been given cast-iron guarantees that we'll retain the 28 jobs in Inverness but we're not getting the extra jobs that we were told we'd get.
"I was less than convinced by their reasoning about two (NDEU) centres rather than one. I've no doubt it could have been stationed (solely) in Inverness.
"When, in 2014, they made the decision to move the call-centre, they said it would save money. In fact, it will cost more."
She praised the service but said: "My issues are with Police Scotland – the way it's organised, their governance and their lack of regard for the north."
Mr Hawkins said: "I've had the opportunity to outline the enhanced levels of service, that ongoing improvements have made to call-handling across the country.
"I had another opportunity to explain in some detail our proposals for the creation of the NDEU, which will provide support to operational police officers across the country.
"Our proposal will see the creation of a facility in Inverness working alongside staff in Glasgow. The new Inverness unit will use the skills and expertise of existing staff in this critical function supporting local policing."