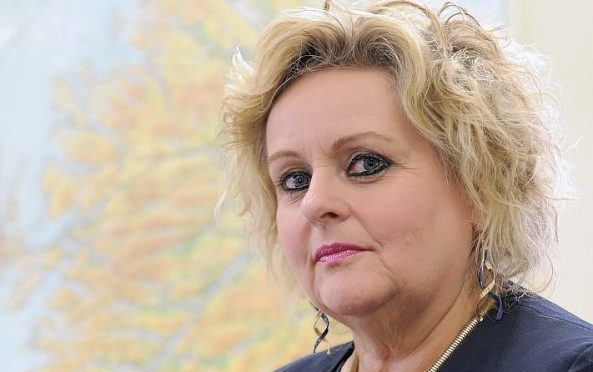 Opposition councillors have voiced demands for more schools to be built and other major projects to be shelved because of worrying new statistics showing the extent of need for essential refurbishment.
The SNP group will present an emergency motion to next week's full council meeting in Inverness calling for a further radical overhaul of all proposed capital projects.
The council is already more than a year into an internal "redesign" of its entire structure to improve efficiency and save costs. The SNP group says the coalition administration will have to go significantly further in that process.
Mushrooms found growing in "various" damp-ridden classrooms at north school
Fresh data supplied by education officials reveals that 78 of the region's 205 schools are currently in a "poor" condition while eight Inverness primary schools are capped due to over-capacity.
The authority's £500million budget is likely to shrink by more than 20% over the next five years due to reduced government grant.
Opposition leader Maxine Smith said: "We must give Highland children the best chance we can in life. Let's get rid of the archaic structures that, in many cases, are more than 60 years old.
"By prioritising schools above everything else we'll not only help our communities, but invest for the region's economy and for growing future generations."
The motion states: "The council notes that the school condition survey currently categorises 78 schools as being in 'poor' condition whilst the condition of only 24 is described as 'good'. The rest are classed as satisfactory.
"It is further noted that eight primary schools in inverness are currently capped due to a lack of capacity.
"The council believes a good physical environment is critical to a successful learning experience and, therefore, agrees to prioritise the condition and capacity of the Highland school ester when determining its upcoming capital budget."
It is signed by councillor Smith and party colleagues Ian and Muriel Cockburn, Derek Louden, Emma Knox, Liz MacDonald and Pauline Munro.
Education chairman Alasdair Christie defended the council's track record on investing in new schools, citing Wick, Fort William, Caol, Inverness and Aviemore.
"We're progressing new-build schemes in other areas as well," he said.
"Highland is somewhat unique in terms of providing educational buildings often in areas of sparse population. We'd call upon the Scottish Government to recognise this with an increase in the capital grant to a figure that will allow us to build more, improved, community schools."
Highlands and Islands Labour MSP David Stewart said: "I've discussed this with council leader Margaret Davidson and understand her frustration with the expensive nature of building and renovating schools.
"Perhaps the most fruitful thing the SNP group can do would be to raise it with their own government and ensure local authorities receive adequate funding."