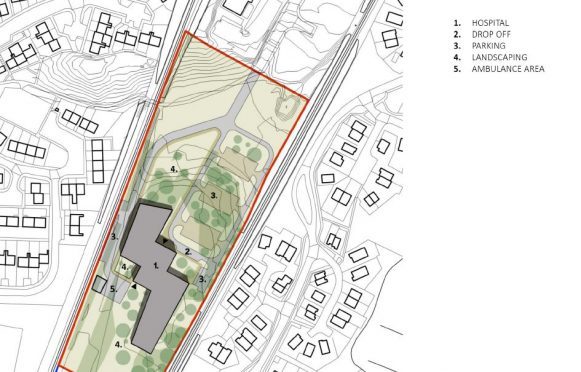 A contractor has been selected to build new hospitals in Aviemore and Broadford.
Hub North Scotland announced that Balfour Beatty has been appointed the main contractor for NHS Highland's proposed new hospitals for Badenoch and Strathspey and for Skye, Lochalsh and South West Ross.
Design work for the new Badenoch and Strathspey Community Hospital is underway, with initial design ideas on display at a public drop in event at Aviemore on Tuesday September 5.
The event is being held in the Aviemore Community centre from 3.30pm-7.30pm and technical representatives will be on hand to answer any queries.
This follows on from other recent milestones for the new hospitals with the appointment of the design team and the submission of the pre-planning applications.
The hospitals are being produced by hub North Scotland as part of a £30million design, build, finance and maintain contract for NHS Highland which will see both projects "bundled" to deliver best value.
NHS Highland's head of estates Eric Green said: "NHS Highland is delighted to be working with Balfour Beatty on these exciting projects. We look forward to delivering high-quality facilities that the communities of Badenoch and Strathspey and Skye, Lochalsh and South West Ross can be proud of."
Hub North Scotland's chief executive Michael Padzinski said: "We are delighted to be working in partnership with NHS Highland to develop and deliver these important new facilities for the communities they serve."
Both hospitals form part of wider redesigns across Badenoch and Strathspey and in Skye, Lochalsh and South West Ross. In Badenoch and Strathspey, the redesign will see the eventual closures of Ian Charles Community Hospital in Grantown-on-Spey and St Vincent's Hospital in Kingussie.
The arrangements on Skye will see a new, modern integrated health and social care "hub" in Broadford and a "spoke" facility in Portree with all the inpatient services provided from the hub.
As a "tier 1" supplier for hub North Scotland, Balfour Beatty International (North Scotland) will work alongside the project's design consultants – architectural firms Oberlanders based in Edinburgh, and Portree-based Rural Design – in conjunction with engineering design firms Waterman Group and Rybka.