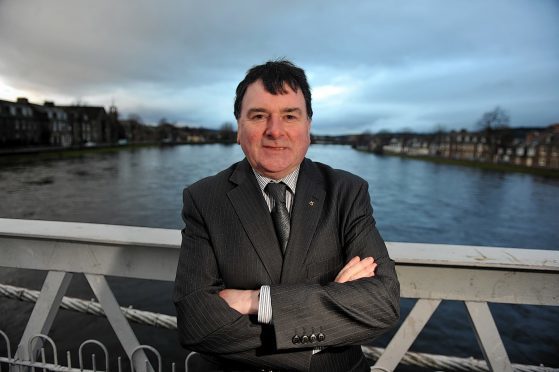 A senior Inverness councillor has quit the SNP after 44 years after a split with its local leadership – becoming the sixth to go this year.
Ken Gowans' decision last night triggered a war of words with the opposition leader Maxine Smith.
In a statement to the Press and Journal he said: "It's with great regret and a heavy heart that I've arrived at the conclusion that whilst I remain committed to the cause of independence for Scotland, I feel my personal views and ethos are no longer compatible with those of the leadership of the group.
"It's my belief that I'll be better able to represent the constituents of Inverness South working outside of the group."
SNP group leader Maxine Smith accused him of being "a politician driven purely by personal ambition", who since being elected five years ago, "hasn't missed an opportunity to try and pursue his own career goals".
She added: "Whether his multiple failed attempts to be a parliamentary candidate or his repeated attempts to be elected to the SNP group leadership, his overriding concern has always been his own status."
Ms Smith also urged him to stand down to allow a by-election.
There is no requirement under local government rules for that to happen – and many past and present Highland councillors in recent years have switched allegiance.
The move reduces the SNP contingent to 21 on the 74-seat local authority.
Council leader Margaret Davidson branded Ms Smith's comments "extraordinarily personal and demeaning, for someone in her position".
Ms Smith revealed last night that Mr Gowans had been called to a "formal internal" group meeting.
She added: "Other colleagues who left last year did so for their own personal reasons. These had nothing to do with the leadership."
Mr Gowans is the sixth to depart the SNP group since the re-emergence of political parties on the council in recent years.
Allan Duffy and Jean Slater were not reselected as party candidates for the May elections, Bill Lobban joined the independents, Dave Fallows quit the party before standing down in May and Donnie Kerr, who was defeated in the May elections, had previously quit.