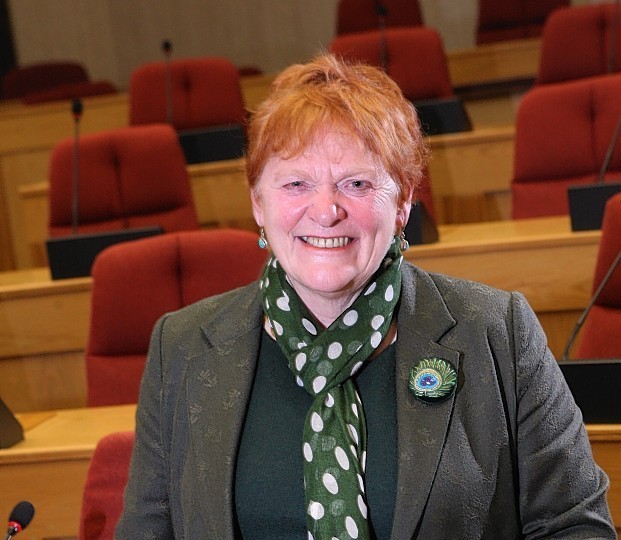 Highland Council's leader has issued a rallying call for the Scottish Government, enterprise agencies and all councils to unite to avert a mass exodus of vital workers post Brexit.
The local authority's leader Margaret Davidson fears a dramatic reversal in the recent population upturn without a guaranteed future for thousands of East Europeans and others working in lifeline tourism and other sectors in the north.
Celebrating an unprecedented explosion in Highland tourism this summer that has seen car parks overflowing, she told colleagues meeting in Inverness yesterday that the boom had "taken us by storm – and we need to nurture that."
However, she is concerned the tourism workforce could suddenly disappear because of uncertainty over the potential impact of Britain's withdrawal from the EU.
Speaking after the debate, Councillor Davidson said: "We all need to be concerned about Brexit. We could wake up in four or five years time and find our population's shrinking rather than growing.
"We've had some years of small but steady growth and our economy has benefited enormously.
"Brexit is unpredictable. The last thing we need is to lose people because they feel there's less opportunity.
"Many who've come have made the Highlands their home – and they're very welcome. They've settled well, particularly in the hotel and recreation industries but also our health service."
Mrs Davidson was inspired by talks on the topic with Scotland Office Minister Lord Duncan last week.
She is now urging the Scottish Government and all major agencies to unite "in a tripartite way" to help retain the overseas workforce and to ensure funds are in place to ensure the necessary infrastructure to cope with extra tourism.
A spokeswoman for the Scottish Government said: "The UK Government must give urgent assurances that access to European Investment Bank lending won't be affected whilst the UK remains a member of the EU – and urgent clarification on whether there'll be continued access to lending.
"If not, the UK Government must guarantee to fully replace any funding lost."
A spokesman for HIE said: "We're working with partners including local authorities and the Scottish Government to inform the development of new regional and rural policy that would take effect after the UK leaves the EU."