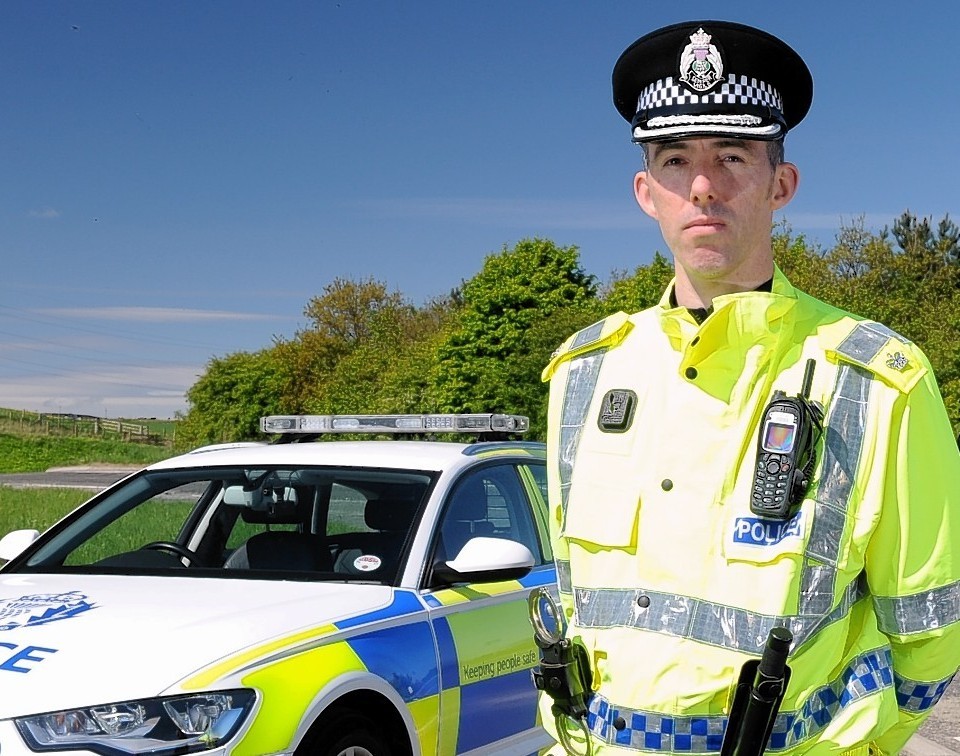 Scotland's police reforms have harmed the efficiency and reputation of the service, a senior Highland councillor has claimed.
Lochaber member Andrew Baxter, part of the independent-led coalition administration, gave his damning verdict to the region's divisional commander Ch Supt George MacDonald moments after he had unveiled his new three-year local policing plan.
Councillor Baxter launched an unprecedented attack on the management of the force since the creation of Police Scotland.
Addressing Mr MacDonald and his council colleagues, he said: "We're kidding ourselves that this is a 'local' policing plan. It strikes of a computer-key exercise in Police Scotland headquarters to fit the different sections of the report.
"It is about as genuinely 'Highland' as some of the tartan that I can find in Inverness that's been imported from China.
"That's what is most frustrating for us, as local councillors, when we're dealing with our communities and when we deal with our community police. Many serving officers refer to it as 'Greater Strathclyde Police'."
Mr Baxter claimed the views of councillors and local communities "seldom count" under the revamped force.
He offered "examples," firstly citing a "broken promise, made five years ago" to establish a specialist road accident investigation unit in Fort William.
He also blamed police reforms for regular gridlock at Fort William. He argued that local officers previously influenced the timing of wide load movements on narrow roads and would have ensured such shipments were made at night.
Mr Baxter complained that such decisions are now made at an office in Glenrothes, Fife.
Working with colleagues, Ch Supt MacDonald spent many months preparing his local plan.
"It has involved considerable consultation with our communities, both in person and online," he said.
"We're passionate about providing a high level of local services in the Highland area and this plan sets out our role in addressing wider challenges with partners, building on the very strong foundations which already exist.
"As the plan is developed, it's my intention that it's shared with the public and the media.
"The demands on policing have changed significantly over the last 10 years. And, in addition to crime and disorder, road safety and serious crime investigation, we spend significant time dealing with vulnerabilities in communities."