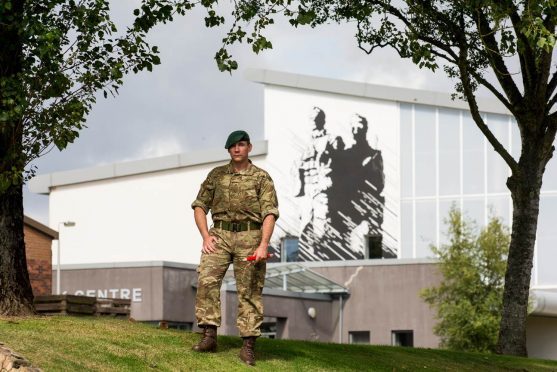 One of the most iconic monuments in Lochaber has been reproduced more than 130 miles away in honour of those who fought and died for their country.
The Commando Memorial near Spean Bridge, which stands more than 17 feet high, was unveiled back in 1952 by the Queen Mother.
Now David Griffin, a Royal Marine based at 45 Commando in Arbroath, has created a giant black and white mural of the majestic sculpture – produced by Scott Sutherland –  on the side of his unit's sports facility.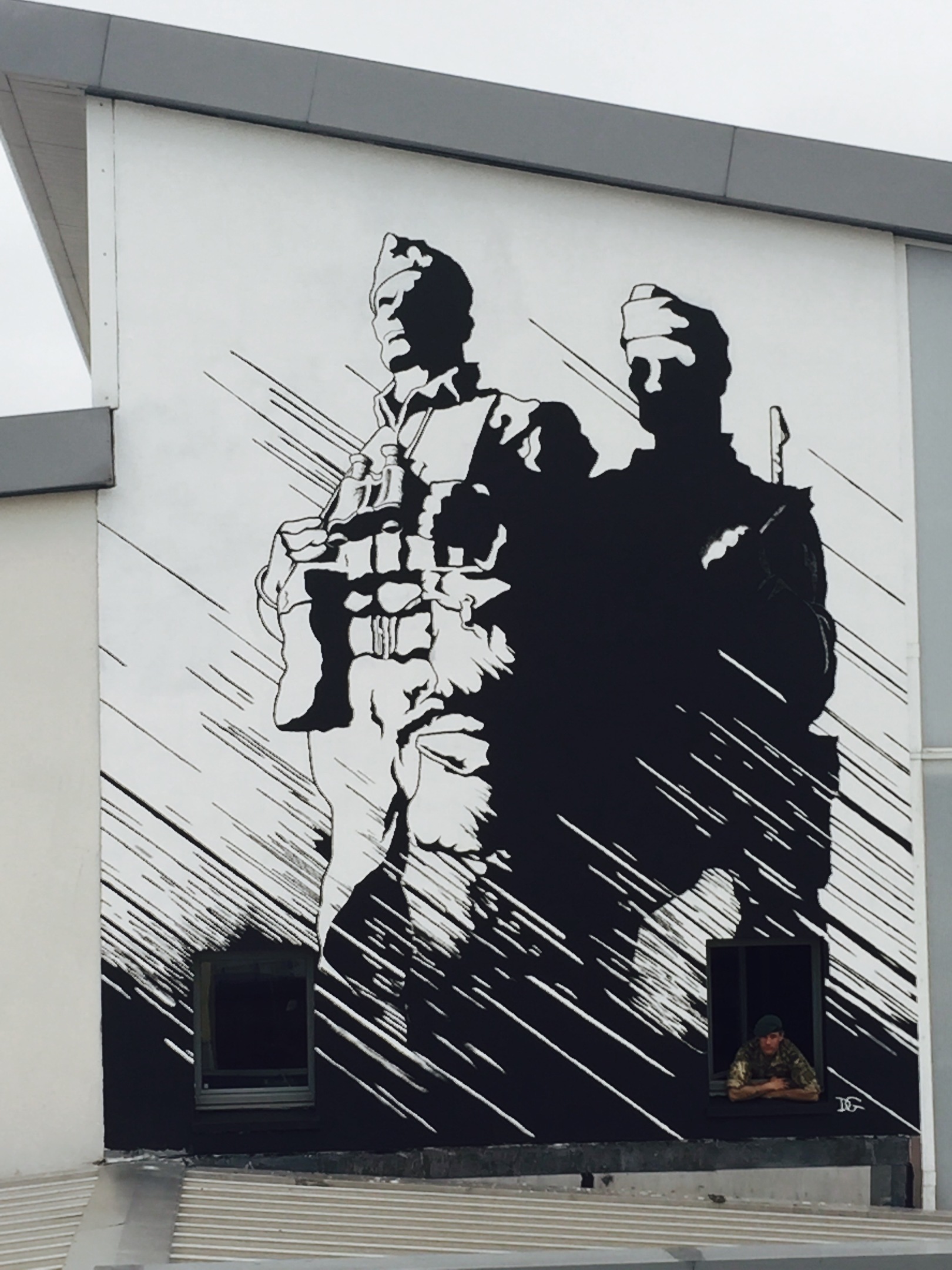 Marine Griffin said: "We are well aware that we stand on the shoulders of giants, so I wanted to portray them literally as giants.
"I couldn't hope to match the iconography of Scott Sutherland's sculpture, so I've tried instead to match its impressiveness by out-doing it in size."
The mural now adorns the side of 45 Commando's Ben Nowak Centre. It was named after Corporal Ben Nowak, who was killed in action in Iraq in 2006.
Marine Griffin added: "The wall itself is 40 square metres of masonry and capable of drinking over 40 litres of paint.
"The painting took two-weeks to complete, but there was six months of work before I could eventually stick a brush to the wall as I had to secure various permissions, funding, training, and organise a cherry picker.
"I wanted to paint something which would silently watch over the unit and impress new-joiners, as well as paying tribute to previous generations.
"Those Commandos of the past put their lives on the line to fend-off our enemies, as 45 Commando stand ready today.
"Hopefully, when everyone currently serving in the Corps has left and we've a complete staff-turnover, the mural will still watch over 45 Commando."
The Commando Memorial stands around a mile from Spean Bridge, near where British Commando Forces trained during the Second World War.
Now a Category A listed monument, the 5.2 metre bronze sculpture was produced by Scott Sutherland after he won a Scotland-wide competition for the commission.
The monument holds an important place in the hearts of today's Royal Marines. Every year, Commandos and veterans from across the country gather there to pay their respects and remember those who have fallen.
Royal Marine recruits need to undergo one of the longest and most physically gruelling infantry training regimes in the world.
It ends with the infamous Commando course, a 30-mile march across Dartmoor – with equipment and rifle – which needs to be completed in less than eight-hours.
Those who are successful earn the right to wear the coveted Green Beret.