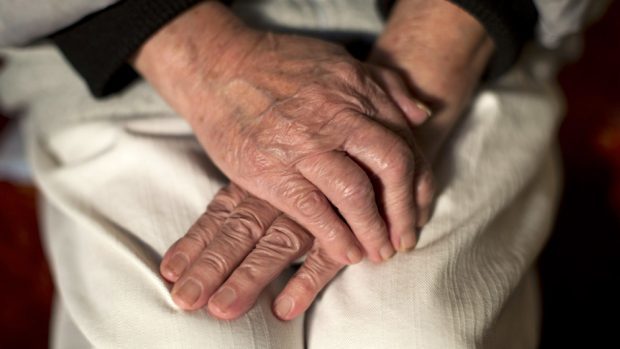 NHS Highland's annual bill for private home care has almost doubled to £9million in three years – at a time of unprecedented budgetary pressures.
Critics of the cost have highlighted the fact that many NHS carers – on staff contracts – are often idle during their shifts because private carers are increasingly doing their job.
The figures have been revealed in a Freedom of Information request submitted to the health board by the GMB union, which has been in dispute with it on various fronts for some months.
NHS Highland has confirmed spending £5million on private, third sector and independent home care provision in 2014-15.
It then rose to £6.7million and £8.7million.
The board yesterday attributed the increase to an ageing population.
GMB regional officer Liz Gordon said: "The amount of public money going into private companies rose by £3.5million – at a time when 20 NHS home care posts are being made redundant.
"This is a staggering figure and money that should be going back to NHS staff to provide NHS care at home.
"Minimum-wage pay and 'zero hours' contracts should have no place in the provision of care at home, which is a skilled and valued job."
She accused senior managers of "dismantling" the home care service inherited from Highland Council as part of recent reforms.
Ms Gordon warned that a "dangerous push to privatise" is seriously damaging staff morale and "risking the standard of care for some of the most vulnerable people."
With a loss of familiar faces, the union argues that care clients are "left to wonder who's going to be providing care next."
Highlands and Islands Conservative MSP Ed Mountain said: "These figures indicate that recruiting of staff in NHS Highland is a problem in all areas, not just primary care. It further questions whether the board have got a grip of their portfolio."
A spokeswoman for the board said: "The rising costs are simply explained by our ageing population and our commitment to support as many people as possible to remain independent for as long as possible in their own home.
"Around one in 20 people in Highland are aged over 80. By 2035, the figure will be over one in 10. We need to continue to increase capacity to deliver more care at home.
"Redesigning the service will help avoid hospital admissions and mean shorter stays in hospital. We need to increase our external care-at-home services to focus on maintenance packages."
The union recently complained that some NHS carers are reluctantly killing time during shifts, while on full pay, because of the increasing use of private providers.
The board insists there is "no evidence" to substantiate a union calculation that up to £8million has been wasted in the past few years paying staff carers to do nothing.
The costs
It costs about £2,500 per week to look after someone in a community hospital compared with about £200 per week for care-at-home services, according to the board.
The contrast in costs was highlighted at last week's full council meeting in Inverness.
Conservative councillor Peter Saggers noted home care costs for the elderly of £32 per hour in 2015-16 compared with the Scottish average of £21 while the net residential cost per week for the elderly, of £426, compared with the national average of £368.
He said: "I'm not sure whether we ought to be congratulating ourselves on providing extra services to our elderly people or whether we should be castigating ourselves for providing the same service at a greater cost than the average in the country."
Council chief executive Steve Barron said: "My understanding is that we're getting a great deal for that money, or indeed NHS Highland is."