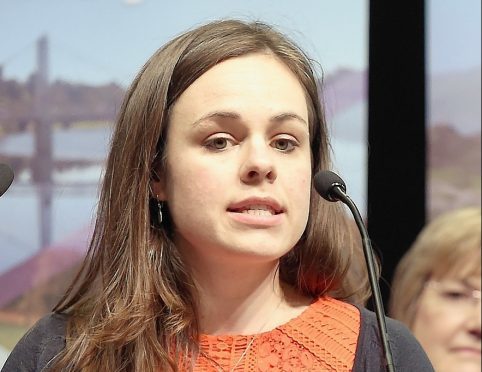 Politicians joined early-bird commuters yesterday to gauge for themselves the woes of Black Isle commuters who depend on public transport to reach Inverness.
Culbokie residents lost a valued bus link in April as a result of new council contracts.
Stagecoach "reluctantly" withdrew two local services after a change of operator as the result of the routine tendering exercise.
D&E Coaches' successful bid for the 21 and 22 services meant the loss of a three-times-a-day special diversion through Culbokie.
Campaigners were joined on their trip by MSP Kate Forbes, SNP councillor Craig Fraser, a council official and a representative of the transport agency Hitrans.
Commuter Alison Lowe said: "In order to reach Inverness by 9am, we must catch a D&E coach to the A9 where we have to clamber up a grassy verge on a sliproad to reach a bus stop that Stagecoach buses use.
"Passengers have barely a minute to do that if the buses are on time. Less abled passengers have no chance."
MS Forbes said: "The timetabling has evidently been done on the basis of financial cost. If we're serious about reducing car use and carbon emissions we must have a fit for purpose network."
The council did not comment yesterday but has previously stated that there were insufficient funds to address the issue.
Councillor Fraser noted that the Culbokie bus commute is now "impossible" for disabled, frail and elderly people.
He added: "All agencies need to work harder to find a direct bus to and from Inverness."
A spokeswoman for Stagecoach said: "As a result of changes we introduced a discounted ticket for Culbokie residents connecting to our service at Duncanston when a D&E bus ticket is shown.
"We currently have no plans to introduce a service to Culbokie but we're continuing to discuss the opportunity of multi-operator ticketing to make bus travel easier for communities."