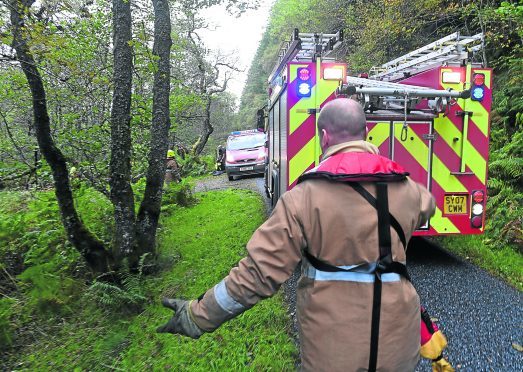 A man has been rescued after becoming stranded on an island in the River Glass at Cannich in the Highlands.
The man, understood to be a fisherman, is believed to have got into difficulty in the water and managed to scramble on to the island.
The Scottish Fire and Rescue Service sent engines from Beauly after being contacted by a member of the public just after 2pm.
Firefighters used a boat to take the person back to shore where he was checked over by paramedics from the Scottish Ambulance Service.
A spokesman for Police Scotland said the man had not been in any immediate danger during his ordeal.
The River Glass is a popular salmon fishing location in the north of Scotland.