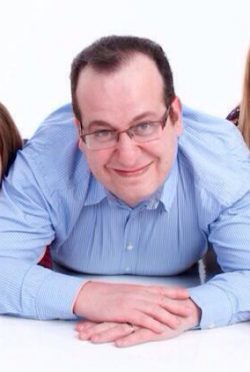 A hospital doctor accused of molesting three women fondled a paramedic's breasts after she asked for paracetamol for a mild headache, a tribunal heard yesterday.
Dr Maher Khetyar put his hand into the woman's bra and cupped and squeezed her breasts when he insisted on examining her for cardiac problems, it was claimed.
It later emerged Khetyar had been accused in 2004 of cornering a nurse in his office at Caithness General in Wick and unzipping her tunic before he exposed her breasts and said: "ooh you have a nipple ring, do you have any others?"
But although police were called in to investigate that incident, the probe was shelved and the nurse left her job feeling she was ''made out to be a liar."
Officers contacted her again in 2014 when the paramedics and a third woman came forward to say they had been molested by Khetyar whilst he was treating them at hospitals almost 700 miles away in Surrey and Buckinghamshire.
The paramedic known as Ms C claimed her encounter with Khetyar took place at High Wycombe Hospital in July 2013. She told the Medical Practitioners Tribunal Service in Manchester that she requested some painkillers in the hospital because she had a headache.
She added: "It was Dr Khetyar that offered to assist. I was asked to check my blood pressure in a cubicle.
"I thought it was a bit irritating for a mild head ache, I could understand that high blood pressure could cause headaches. I accepted it was reasonable and the doctor was doing a thorough check. My blood pressure was fine, it was pretty normal.
"I undid my buttons to the request of Mr Khetyar. He was prodding my chest above my breast. Then the doctor started to listen to my heart using a stethoscope. He placed the stethoscope on me for less than two seconds. It was for, in my opinion, an excessively short time.
"Then the doctor put his hand down my top, squeezed my left breast and then my right breast for two seconds. The doctor was stood facing me and he went down the front of my shirt. It was literally a matter of seconds he put his hand down inside my bra and groped. There was squeezing and cupping.
"I was trying to justify the examination and why this would have taken place. I couldn't understand why he would do that anyway. I was a bit confused but in my head I hadn't decided I had been sexually assaulted.
"My colleague said we had to go back to the station and I needed to speak to the police."
Syrian-born Khetyar, now 45 and a married father of two from Slough, Berks, denied sexually motivated behaviour claiming that the 'examinations' were necessary.
The hearing continues.