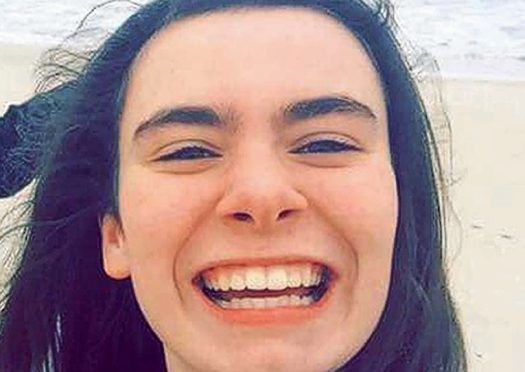 The Barra teenager who was seriously injured in the Manchester terror attack has returned to school on her home island.
Laura MacIntyre is back at Castlebay Community School following the bombing at the Ariana Grande concert in Manchester.
The 15-year-old was with her friend Eilidh MacLeod, 14, who died at Manchester Arena on May 22.
Parents of Barra schoolgirl hurt in Manchester attack 'delighted' as she returns home for first time
Eilidh was one of 22 people killed in the suicide attack at the arena.
Laura suffered serious hand, leg and eye injuries in the bomb blast. She gave her name to medics before she passed out and later underwent several operations.
Local MP Angus MacNeil, a friend of both families, said: "We are all delighted that Laura is progressing so much, despite the hard route she had to endure, but it is great she is going back to school.
"She is a girl with a good sharp academic mind and will I'm sure be delighted to be back in school and with her peers."
'We're so proud of her': Dad pays tribute to Barra schoolgirl hurt in Manchester attack as she smashes recovery goals
A spokesman for Western Isles Council added: "Laura is now back at school. We are very pleased and she is making good progress."
Laura returned to Barra in August. After initially being treated at the Royal Manchester Children's Hospital, she was moved to a hospital in Glasgow in July as her recovery continued.
Her parents, Michael and Nan MacIntyre, thanked the people of Manchester for the support they provided Laura.
When she first returned to the island, a statement released by Mr and Mrs MacIntyre on a Barra Community Facebook page said: "We are delighted that Laura has been able to return home to Barra.
"She continues to amaze us every day with her strength and bravery and we've looked forward to this day for a long time.
"We'd like to thank everyone who has helped Laura and our family get here, from the first respondents to the doctors and nurses in Manchester and Glasgow, and Ronald McDonald charity who supported us while we were away."
The girls were reported missing after they failed to get in touch with family following the explosion on May 22.
It was later confirmed Eilidh was among the dead while Laura was found in hospital.
On June 5, around 1000 mourners gathered in Barra as Eilidh's body was returned to the island.