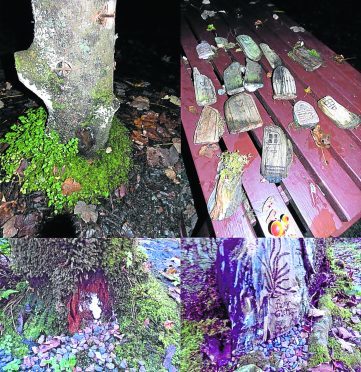 The famous Fairy Glen at Rosemarkie has been hit by vandals.
Posting a series of photographs on Facebook, Tracey Keith wrote: "We have a sick spiteful person who has visited our fairies and trashed some of our Fairy Glen in the last 24 hours. A number of doors have been removed and some items are missing.
"Any information to help identify the sick culprit would be greatly appreciated."
A police spokesman said: "Vandalism will not be accepted in our communities or police in the Highlands and islands. There is nothing whatsoever to be achieved by vandalism other than creating unnecessary  inconvenience and upset for others.
"We would urge people to report instances of vandalism to us on 101. Where offences are reported appropriate enquiries will be carried out and where offenders are identified they will be robustly dealt with."