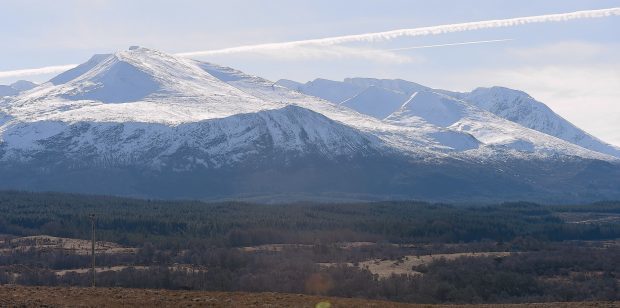 Four iconic Scottish mountains – including the UK's tallest, Ben Nevis – are being offered for "adoption" in one-acre plots as a gift for Christmas.
The John Muir Trust is inviting outdoors lovers to raise funds to be used to preserve and enhance the landscape of the famous peaks.
Ben Nevis in Lochaber, Perthshire's 'Fairy Hill' Schiehallion, dramatic Bla Bheinn on Skye and Ladhar Bheinn in rugged Knoydart are being offered in one-acre plots at a price of £25 a year.
The scheme, launched last year, has already proven a resounding success with hundreds of acres already snapped up for adoption.
Daisy Clark, of the trust, said: "For those who love Scotland's world-famous mountain landscapes, this could be the ideal Christmas gift.
"Every Adopt an Acre gift purchased will help care for an acre of wild mountain landscape for a year by maintaining footpaths, enhancing the landscape and protecting wildlife habitats.
"It's ideally suited for anyone who loves nature and the outdoors, whether seasoned climbers and munro-baggers, walkers, wildlife enthusiasts or those who just appreciate Scotland's magnificent mountain scenery."
Each gift pack includes an adoption certificate which can be personalised with a message.
Ben Nevis is the highest mountain in the British Isle at 4,411ft, and attracts 100,000 visitors every year.
Schiehallion derives from the Gaelic name Sidh Chailleann – "Fairy Hill of the Caledonians" – and stands 3,553ft tall. It was the site of a famous 18th century experiment in weighing the world which led to the invention of contour lines.
Bla Bheinn, or Blaven, is an eastern outlier of the Black Cuillin on the Isle of Skye, reaching 3,044ft at the highest point.
And Ladhar Bheinn is Scotland's most westerly mainland munro, reaching 3,346ft deep in the heart of the Knoydart Peninsula.