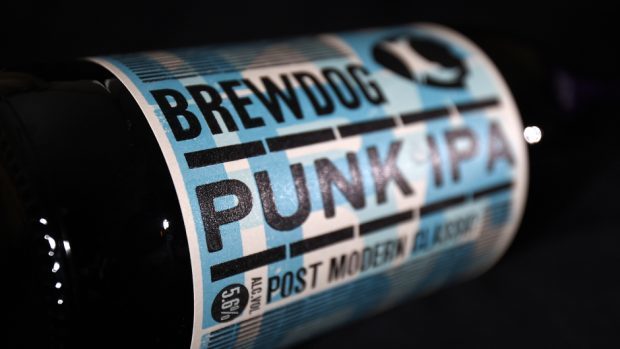 BrewDog customers in the Highlands and Moray are being charged nearly double for their deliveries compared to those in the south of England – despite being hundreds of miles closer to the company's Aberdeenshire base.
The Ellon-based beer company charges £5 for UK-wide deliveries but £9 to deliver their product to what their website terms "Scottish Highlands and Islands." This covers all IV postcodes, meaning customers in Elgin are also charged more.
A BrewDog spokesman said that the company's online orders come from their Northampton base and not from their headquarters in Ellon, enabling a better service to the whole of the UK and the 60 other countries they export to.
He said the location of their base is why it costs more to deliver to the Highlands and Moray – but their beer is still brewed in Ellon.
Customers in Northern Ireland, the Isle of Man and Scilly Islands are also charged the £9 for standard delivery, which is between three and five days.
Elgin City South councillor Graham Leadbitter said he went to purchase Brewdog beer online but was put off by the delivery charges.
He added: "We all know the delivery charges are a major issue for people across Moray and the Highlands and frankly, it's ludicrous that a company that's based in the north of Scotland is subjecting customers to excessive delivery charges in their local area.
"They're a strong north-east brand with a lot of customer loyalty and this customer loyalty deserves reasonable delivery charges and they should review them and see if they can get a universal delivery charge."
Moray MSP Richard Lochhead (SNP) said: "This is just another example where there appears to be no rhyme nor reason in terms of the delivery surcharges some companies are charging. In fact it is pretty astonishing that a company based in Ellon will deliver cheaper to England than they do to Elgin."
Mr Lochhead has also written to BrewDog asking if they would speak to their courier to bring in a universal delivery charge for the mainland UK.
Highlands and Islands MSP Rhoda Grant (Labour) said: "The communities in these rural and peripheral areas are so often overcharged by companies across the UK, and it is shocking to see that this is being exacerbated by local businesses."
Mrs Grant urged the company to review their delivery prices and "lead by example".
The BrewDog spokesman added: "We're committed to getting BrewDog into the hands of everyone who wants to try it, that's why we currently subsidise the shipping costs from our couriers so we can keep costs as low as possible for our all our customers.
"We are always on the lookout for ways to further reduce costs, and we welcome all suggestions that will ease the inconvenience for our passionate fans in the Highlands."