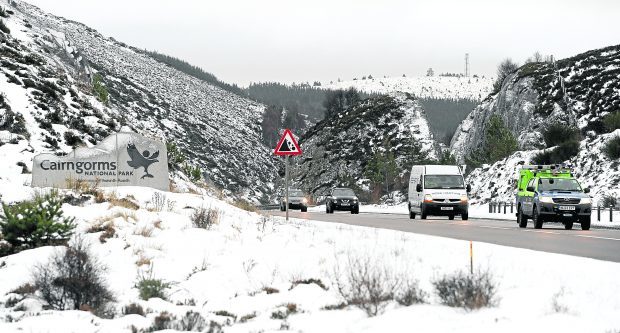 A major project to dual a 15-mile stretch of the A9 estimated to cost £500 to £600million has undergone its third "positive" public consultation.
The aim is to create four north-south lanes through challenging terrain from Dalraddy, south of Aviemore, to Slochd Summit 10 miles to the north of the town.
The response from the public has been largely favourable after the first two consultations when concerns were expressed about overpasses.
At least three major interchanges need to be built taking motorists to Nethy Bridge and two more leading into Aviemore, with a fourth being considered for Slochd.
Transport Scotland's Sam MacNaughton said they had not heard many negatives, adding: "We take local comments on board in the design of it."
Despite a generally good response at the public drop-in session in Aviemore yesterday, the size and complexity of the project is considerable.
Rory Gunn, of Atkins Mouchel Joint Venture, said: "There are bridges to be built and refurbished, there is a significant amount of rock and geo-technical engineering in Slochd alone.
"We will get more detail from the current round of investigations to know exactly how we deal with that breach, Slochd."
Mr Gunn said the ground investigations currently under way will run right up until the end of March.
He added: "The start of construction will very much depend on the next phase. It will be difficult to say when a firm start date is.
"All we would say is we are working very, very hard to achieve the end date of 2025. We are very much in the hands of the level of opposition to it."
Some of that opposition is likely to take the form of locals worried about four busy lanes of traffic passing near their homes.
Peter Long, from Aviemore, said: "I have genuinely mixed feelings on it, we have only recently moved here, from Edinburgh. As a far more regular user of the road over the last six months or so, it needs to be made safer at the north and the south of the village.
"My concern is the visual environmental: driving an extra two lanes of black tops through a national park is always going to be fraught with difficulty."