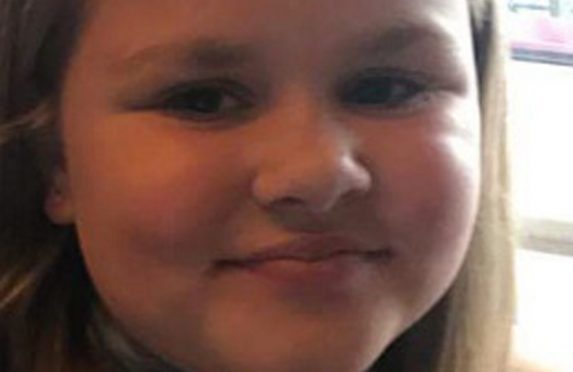 The family of an eight-year-old girl who died when she was trapped by logs in an Argyll forest this summer is installing a bench in her memory.
A special dedication to Kayla MacDonald is being made as what would have been her ninth birthday approaches.
The bench will be placed inside Dunstaffnage Castle near Kayla's home in Dunbeg, where she lived with her mum Karina MacPherson, dad Alastair (Ettie) MacDonald and two younger brothers.
Family and friends will meet on Friday December 15 at 3.30pm in the castle and thereafter will go to Soroba House in Oban to think of Kayla in the lead up to her birthday, December 20.
Janice Ferguson, Kayla's grandmother, Karina's mother, said: "Kayla would have been nine on December 20. This is a way to remember her life. My mum, my daughter and my sister, the three families, all live straight across from the castle.
"Kayla spent a lot of time over there from a young age playing. We thought it was the perfect spot to have a bench for people to go and sit and remember her."
The horrific accident took place on Beinn Lora at Benderloch on July 23. Kayla was out for a walk with her grandfather Ewen MacPherson and his 12-year-old daughter Caitlin at the time. Caitlin was also injured.