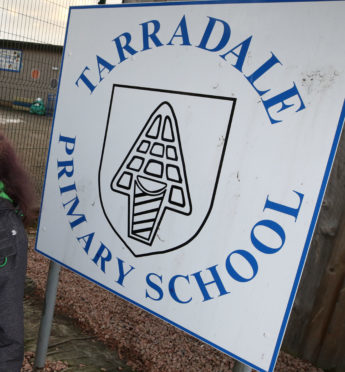 A sickness bug struck down 54 pupils – and a number of staff – at a Highland primary school, forcing it to shut yesterday.
Tarradale Primary, in Muir of Ord, underwent a deep clean over the weekend after a quarter of the school roll was affected by the vomiting and diarrhoea bug.
It is the second time in just under a month a school in the Highlands was closed because of sickness spreading through pupils and staff, with Kinmylies in Inverness also undergoing a deep clean.
Parents and local politicians welcomed the decision by education chiefs.
Alexandra Madge, whose four-year-old son Zach attends the school, said: "It was the right thing to do, especially just before Christmas.
"No one wants their child to be ill at Christmas time, so shutting the school and deep cleaning it makes perfect sense."
Councillor Margaret Davidson added: "Staff and officials should be congratulated for making this decision.
"We don't want any more children to be suffering from this sickness bug, so deep cleaning the school and keeping it shut was the right thing to do.
"The illness can be quite unpleasant and we want to avoid as much as possible children being sick over Christmas."
A Highland Council spokeswoman said: "There was a high level of sickness throughout the school and nursery last week. As of Friday, 54 pupils had been affected.
"The school underwent a deep clean over the weekend and [was] closed to allow pupils and staff time to recover and prevent possible reinfection.
"Highland Council apologises for this inconvenience but the health of pupils and staff is paramount.
"Parents are advised that if their child has been sick, to please avoid contact with other families for a minimum of 48 hours from the last episode of sickness.
"Children cannot return to school within this time. If any parent is concerned about their child they should seek telephone advice from their General Practitioner."
The school is due to re-open today.
An NHS Highland spokeswoman said they were aware of the situation at Tarradale.
For anyone whose child is ill, she advised: "Keep your child off school, keep hydrated. Don't go back to school until at least 48 hours clear of symptoms."
Last month, a sickness bug struck down 70 pupils at Kinmylies Primary School and it was shut to undergo a deep clean.