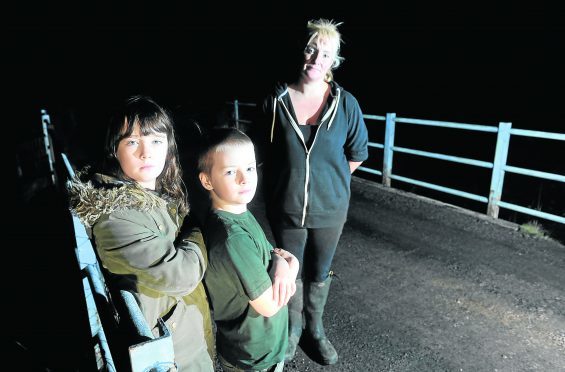 Highland Council's director of care and learning has agreed to meet with angry parents who are fighting plans to close a local school amid a teacher staffing crisis.
Children at Strathconon Primary School will be forced to travel up to an hour each way to get to school by bus when they transfer to Marybank in the new year.
Parents were told about the move – which the council say will be short term – on Monday.
Defiant parents yesterday boycotted a school transition day at Marybank which had also been billed as a Christmas party event for local schools.
Mother Jacqui MacKinnon, 40, who has two children at Strathconon, said: "We have all boycotted today. Bill Alexander has agreed to meet us between the 27th and 29th of December.
"My kids won't be going to Marybank and other parents here with two or more children are saying the same."
Miss MacKinnon lives nearly 20 miles away from Marybank up a single track road which is troubled with bad weather, potholes, cattle and deer and, combined with the number of bus stops, would create an hour long journey.
She said the council will end up spending more money on transport to take the kids to and from Marybank and to staff the bus, provide extra staff to cope with extra pupils and to look after younger children finishing school and nursery earlier, than they would have on teachers for Strathconon.
The school, which has 17 primary and two nursery pupils, recruited new teachers last year after a global campaign.
But the contracts for two teachers will end on Friday and the council has been unable to fill the void. Mr Alexander said he has suggested "a number of options" for meeting up with parents, including between the 27th and 29th.