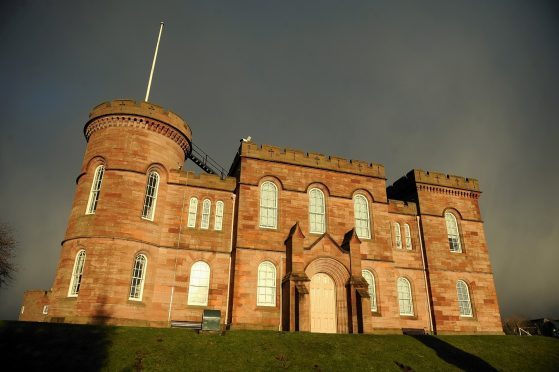 A Ross-shire joiner who attacked a taxi driver with the heel of a stiletto shoe was fined £600 and ordered to pay his victim £500 in compensation.
Inverness Sheriff Court was told that 21 year old Michael Manson of Ross Wynd, Dingwall, inflicted a number of wounds on Duncan Mackay on May 7, requiring seven sttches.
Sheriff David Sutherland heard that Manson had taken a taxi with some friends from Inverness to Dingwall but did not have enough money to pay the £40 fare.
Fiscal depute Ross Carvel said: "Mr Mackay contacted his office to phone the police and then prevented Manson's partner from leaving the vehicle. It is accepted there was a degree of provocation but that was as far as it went.
"Manson squared up to the driver and a scuffle ensued. But it got much more nasty when he struck the driver on the head with the heel of a stiletto shoe. Mr Mackay is now apprehensive about going to work for fear of being assaulted again."
Manson admitted a charge of assault to injury and impairment.
His solicitor, Clare Russell explained he was carrying his girlfriend's shoes after she had changed into something more comfortable.
"He was disinhibited through alcohol and apologised to the driver afterwards. One of his friends had said he would pay half the fare but left without handing over the money.
"My client offered to pay with the £20 he had."