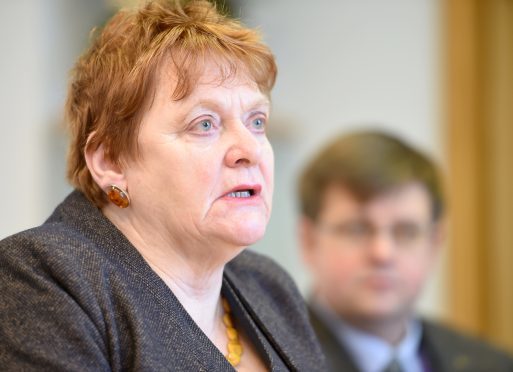 Highland Council leader Margaret Davidson and budget leader Alister MacKinnon are in talks with senior UK Government ministers today in a bid to scrap the authority's £200 million housing debt.
The councillors have travelled to London to discuss various issues relating to the Highlands, including the historic debt.
Mrs Davidson will meet the economic secretary to the Treasury, John Glen, along with Ross, Skye and Lochaber MP Ian Blackford.
She said: "We will be discussing the case for writing off some or all of Highland Council's housing debt.
"Shetland Council was successful in this matter as they built many houses in the 1970s for the oil and gas sector, and this is also the case in Highland."
She added: "I would like to thank Mr Blackford for facilitating this meeting to open a conversation with the Treasury about rescheduling Highland Council's public works board debt with the hope of reducing our annual repayments which will enable reinvestment in public services in the Highlands."
The councilors will also be meeting Lord Duncan, the parliamentary under secretary of state for Scotland to update him on progress being made on the Inverness and Highland city-region deal.
They also intend raising the matter of Brexit and the implications that this will have on Highland.
They will also be seeking further information on the UK Government's potential support for tourism.
In addition, the digital connectivity of the Highlands will be raised and they hope to find out how the government can contribute to accelerating the roll out of broadband across the region.