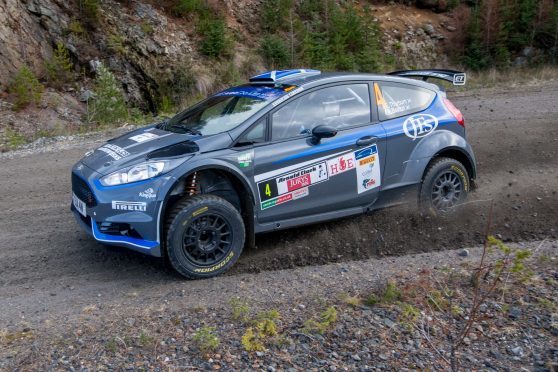 Participants in this year's Snowman Rally have joined the drive to raise £4million to creating Scotland's first integrated centre for young adults and children.
Drivers at next month's event have the option to donate £10 to the Haven Appeal, in a bid to reach the charity's target.
Spectators will also contribute towards the appeal as the Charity will be running the Meall Mor car park; charging motorists £5 each to use the facilities.
Rosie Jardine, a board member for the Haven Appeal spoke about how they got involved. She said: "The Snowman Rally had the idea to support the Haven Appeal from seeing other Scottish rallies supporting charities in their local areas.  This is the first time the Snowman rally has supported a charity and chose the Haven Appeal as it is a new local appeal that would benefit from wider publicity.
"The charity will be at the event collecting money and telling people about the Haven Centre project.  We will also be running the Meall Mor car park, charging each car £5 to park.  All this money will go to the Haven Appeal."
The project aims to build a Haven Centre offering a variety of facilities indoors and outdoors for young children and adults suffering with learning disabilities. Incorporated in the centre will be a community café, leisure facilities and three residential flats.
Founder Elsie Normington said she is delighted the Snowman Rally is getting involved, adding: "We are absolutely thrilled that such a big event has chosen the Haven Appeal as their chosen charity. We are hoping by that it will increase awareness of the appeal. A lot of people haven't heard of the Haven Appeal and we are hoping that the event will be a successful funding day and there will be forward spin; other groups deciding to do something for the appeal.
"We are a small group and we can't do it all."