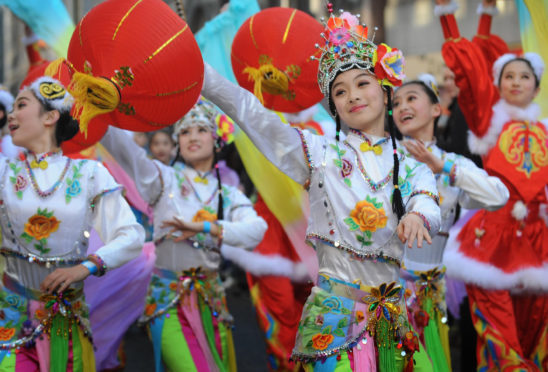 Police in the Highlands and Islands are working in partnership with the Chinese community to provide advice about home and business security during Chinese New Year.
Chinese New Year will be celebrated around the world on Friday, February 16, marking the start of the Year of the Dog.
Police have been working with the Scottish Highlands & Islands and Moray Chinese Association (SHIMCA) to help prevent people becoming victims of crime during the celebrations.
Chief Inspector Colin Gough said: "Unfortunately we know from experience in Scotland and across the UK that some unscrupulous individuals choose to target members of this community during the Chinese New Year celebrations.
"We will work proactively with SHIMCA to help prevent residents in the Highlands from becoming victims of crime.
Gough added: "If you are planning to be away for any length of time over the Chinese New Year period, I would advise you to make sure your home is securely locked before you leave and to store any valuables so they are not obviously seen.
"While some thieves are organised, many are simply opportunists so a few simple steps can prevent you becoming a victim."
SHIMCA chairperson Monica Lee-Macpherson added: "SHIMCA are actively are supporting the Police in making the Chinese community aware of the need for extra vigilance during the Chinese New Year.
"We would like to thank Chief Inspector Colin Gough all the help and advice he had given us with regard the particular issue."
Anyone who notices any suspicious activity can call police on 101 or 999 in an emergency. You can also call Crimestoppers on 0800 555 111 if you prefer to remain anonymous.