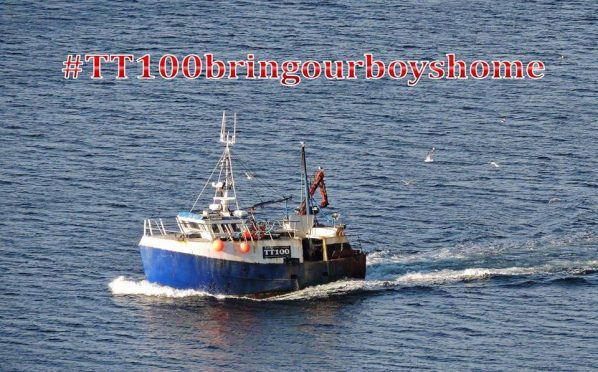 A survey of the sunken fishing vessel Nancy Glen has been completed by investigators.
Skipper Duncan MacDougall and crewman Przemek Krawczyk are believed to be trapped aboard the boat, which capsized in Loch Fyne last month.
Fellow crewman John Miller was rescued by a passing vessel.
Locals in Tarbert, Argyll, have launched a massive fundraising drive to support the families and raise the wreck, titled #TT100bringtheboyshome.
The boat is sitting at a depth of more than 460ft near Barmore Island.
A spokesman for the Marine Accident Investigation Branch (MAIB) said last night (fri): "We have now competed our underwater survey of the wreck of Nancy Glen, which despite the depth and poor underwater visibility has been largely successful. We are now in the process of assessing the extensive quantity of data collected, which is taking some time.
"We are very conscious of the need to come to a decision as soon as possible as to whether or not the MAIB intends to raise the wreck as part of its investigation. However, we do not expect to make an announcement on this until after the weekend."