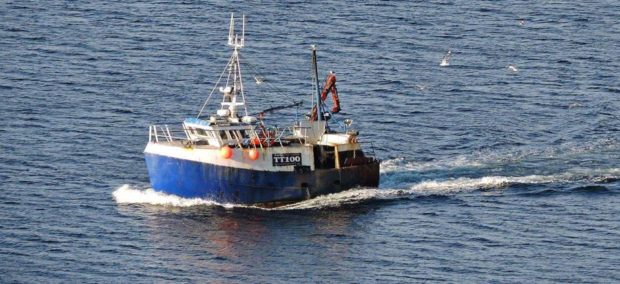 Preparations will be under way before the end of the week to lift a sunken fishing boat and recover the bodies of two men believed to be aboard.
The Scottish Government revealed on Monday that it would work with salvage specialists to recover the Nancy Glen, which is currently sitting at a depth of more than 460ft in Loch Fyne, Argyll.
Skipper Duncan MacDougall and crewman Przemek Krawczyk are thought to be trapped aboard the prawn trawler, which is lying near Barmore Island, Tarbert, in view of both men's family homes.
Each of the fishermen were married fathers-of-two.
A third crewman, John Miller, was rescued by a passing fish farm vessel after it is understood Mr MacDougall managed to get a Mayday message out before the boat went down.
Kenneth MacNab, chairman of the Clyde Fishermen's Association said: "The work with the ROV (remotely operated vehicle) to cut the fishing gear and wires away from the boat will begin by the end of this week.
"That will have to be done before the boat is lifted. The lifting barge will travel up from Falmouth sometime next week, it will be weather dependent."
The costs of the recovery will be met by the Scottish Government. A huge fundraising drive had been launched locally to support the families and pay for the cost of raising the wreck, in case the Marine Accident Investigation Branch (MAIB) deemed it unnecessary as part of its probe.
When the MAIB announced it wouldn't lift the boat, the Scottish Government stepped in.
Now all the money raised can go towards supporting the families.
In excess of £230,000 has already been pledged, with communities all over the west coast and farther afield sending thousands of pounds.